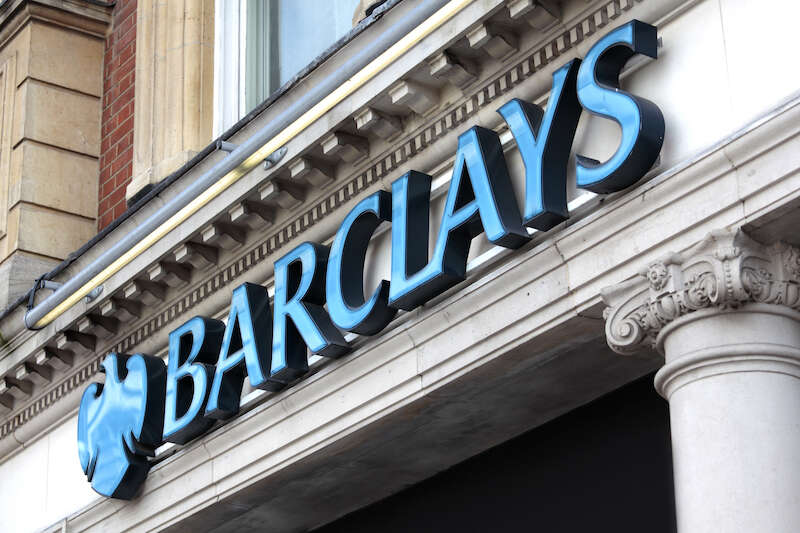 Barclays Blue Reward Customers Must Register for Online Banking or Risk Having Membership Cancelled
Subscribers to Barclays Blue Rewards programme must sign up for online or mobile banking by 3 August or potentially have their membership cancelled, as the bank tries to nudge customers toward digital banking.
Launched in 2015, Blue Rewards is an optional add-on to Barclays current accounts. It costs £4 per month and lets customers earn up to £7 per month if they meet certain conditions, including depositing a minimum of £800 into the account per month and having two regulator direct debits set up.
If you have other Barclays products you can earn even more rewards: £5 per month if you have or take out a residential mortgage, £1 per month if you have or take out a personal loan, 3% cashback if you take out or renew a home insurance policy and up to £5 per month for the first 12 months of a life insurance policy.
Cash earned through the programme is paid into members' Blue Rewards virtual wallets. Members have always needed to be registered for either Barclays online banking platform or app to access these wallets and transfer the money to their linked current accounts.
However, some members have never viewed or accessed their Blue Rewards wallet because they aren't signed up for digital banking. Barclays is now saying those customers must register for online or app banking before 3 August or risk having their Blue Rewards membership cancelled.
You'll be given two months' notice of the cancellation and any Rewards earnings in your wallet will either be transferred into your linked Barclays current account or posted to you as a cheque.
Barclays didn't specify how many Blue Rewards customers will be impacted by the change but said it was a "very small number." After Lloyds, Barclays has the second-most popular current account in the UK, with 17 million customers.
A spokesperson for the bank said: "In view of the fact you need online banking or our app to manage your rewards wallet, we've decided to update our terms and conditions so that going forward, you will need to be registered with either online banking or the Barclays app in order to be eligible for Blue Rewards.
"We have support in place through our dedicated website or the Barclays Digital Eagles to help [impacted customers] register for either online banking or the Barclays app, which is free and straightforward."
Like all banks, Barclays has seen a surge in customers signing up for digital banking services since the start of the pandemic. The holdouts, who are more likely to be elderly, will find it increasingly difficult to access banking services unless they too make the transition. Barclays has announced plans to close 63 branch locations this year, part of a trend that could see as many as 40% of the country's bank storefronts mothballed by the end of the year.
Meanwhile, Barclays will axe its cashback scheme for all current account customers, including Blue Rewards members, from 22 June.
Currently, all Barclays current account users who are registered for online or mobile banking get free access to its digital cashback portal. This allows them to earn up to 10% cashback when shopping online and at certain retailers when using the app. Blue Rewards members can top this up with an additional 1% cashback. Participating retailers have included B&Q, Currys and Waitrose.
That cashback scheme will end in June. However, it's easily eclipsed by cashback offers from sites like Quidco and TopCashback, which work with more retailers and often pay higher rates.