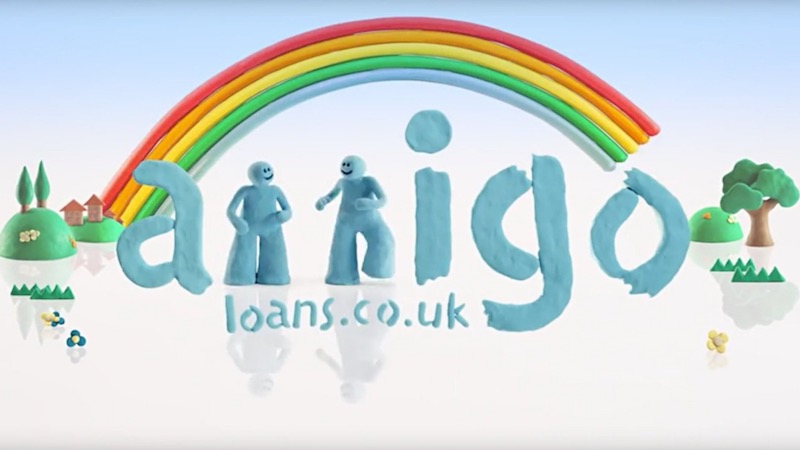 Regulator Launches Investigation into Guarantor Loan Specialist Amigo
The Financial Conduct Authority (FCA) has launched an investigation into Amigo over concerns that the subprime lender's affordability checks don't comply with regulations.
Amigo disclosed Monday that it is a target of a probe by the City watchdog, which is querying whether the lender's assessment of customers' creditworthiness and oversight of the process are complaint with regulations.
The investigation will cover loan applications filed from November 2018 to the present day.
The Bournemouth-based company sells loans of between £500 and £10,000 over a period of one and five years at interest rates of around 49.9% APR and targets customers with poor credit scores, who may be turned down for other lending products. The loans are guarantor loans, backed up by a family member or friend of the borrower. The guarantors are then liable for monthly repayments or the full loan amount plus interest and penalties if the borrower defaults.
Under FCA regulations introduced in 2014, subprime lenders are required to more stringently assess the financial history of applicants before offering them loans. Borrowers are also allowed to claim compensation from lenders which have sold them loans they can't afford. Hundreds of thousands of complaints and claims for compensation have roiled the payday loan sector, leading to the collapse of notorious lender Wonga in August 2018 and several other lenders.
Amigo initially benefited from the clampdown on payday lenders, mopping up many of the customers who previously would have patronised Wonga and the like and using guarantors to evade the strictest affordability limits. Amigo was once valued at more than £1 billion and joined the FTSE250 following the launch of its public offering in June 2018.
However, Amigo itself has been the target of heightened regulatory oversight and media scrutiny over the last year. The company has been deluged by customer complaints, so many it had to hire extra staff to process a backlog. The Financial Ombudsman Service (FOS) received 266 new cases about Amigo in the first six months of 2019, more than double the 117 it received in the first half of 2018, and has been more aggressively pursuing these complaints.
Last summer, an investigation by BBC's Panorama warned that guarantor loans provided by Amigo were enabling borrowers to take on more debt than they can afford to repay. Amigo controls 80% of the UK's guarantor loan market. The programme found that Britons hold a collective £1 billion of debt in other's names.
Shares slumped by 4% within days of the programme and then plunged by 50% in August, when Amigo warned investors that its growth could slow following an imminent regulatory crackdown and as it adopted a "more conservative view on lending." Today, shares are down more than 90% since the launch of its IPO two years ago, making Amigo the London Stock Exchange's worst-performing big IPO in more than three years.
News of the FCA probe follows a mounting dispute between Amigo founder and majority shareholder James Benamor and the lender's current management team. He has accused the current management of knowingly lending irresponsibly and not doing enough to respond to the surge in customer complaints. Amigo denies the allegations. He quit the board in March, accusing the company of "committing slow-motion suicide."
Amigo put itself up for sale earlier this year and last week reported it received a £100 million offer from an unnamed party. Benamor, whose Richmond Group owns 61% of the company, has said he would not consent to the deal.
Amigo, along with several other subprime lenders, suspended the sale of new loans during the coronavirus crisis, "given the ongoing uncertainty that the economic implications of COVID-19 could have for our customer base."