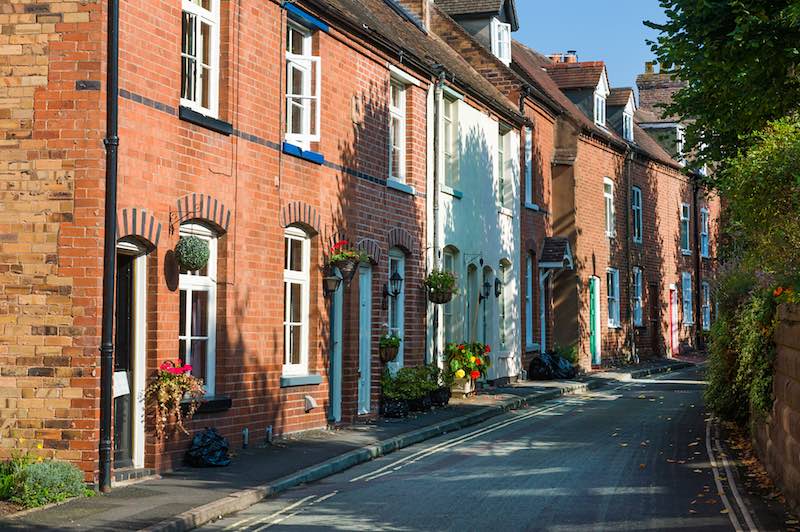 Banks to Make £600 Million in Extra Interest from Coronavirus Mortgage Holidays
Homeowners will face higher bills for interest on their mortgages if they take advantage of coronavirus repayment holidays, Money Mail has warned.
While mortgage repayments can be frozen for up to three months as part of the government's coronavirus relief package, interest will continue to accrue on the loan. When the reprieve ends, borrowers can choose to pay back that interest or have it added to their loan balance, increasing bills for the rest of their mortgage term.
On the average £132,128 mortgage at 2.37% over 17 years, the total cost of the loan would typically be £160,656, according to calculations made by AJ Bell. A three-month repayment holiday will drive the total bill to £161,164, an increase of £508.
With 1.24 million mortgage holidays already issued—on one in nine mortgages—banks are forecast to make an additional £630 million. And with 61,000 new mortgage holidays being granted each day, their windfall is only set to increase.
The Financial Conduct Authority (FCA) has advised that lenders can reduce or waive additional interest charges for those struggling. However, they have no obligation to do so.
Sarah Coles, from investment service Hargreaves Lansdown, has suggested that banks will be reluctant to waive interest on mortgage holidays because they're having to borrow to finance the payment freezes.
But campaigners are calling for banks and regulators to do more to protect those who take mortgage holidays during the COVID-19 crisis.
Former pensions minister Baroness Altmann said: "It's an outrage that people are being led to believe that banks are somehow being kind to them when actually what they're doing is making more money from them. What we need is an interest holiday that doesn't rack up extra costs in the long run and actually gives something back."
Dominik Lipnicki, from mortgage broker Your Mortgage Decisions, said: "It's disgraceful that banks would want to profit from the pandemic. People will remember how we all had to suffer as a result of having to bail them out. It's only fair that they do something for the public when we need them.
"We are talking to clients all the time who have lost their income and this is a real lifeline, but to saddle them with more interest at the end of all this is not in the spirit of the payment holiday."
Laura Suter, personal finance analyst at AJ Bell, said that borrowers should consider the cost of taking a mortgage holiday and consider whether they could reduce their monthly bills another way, such as by extending their loan term or switching to an interest-only mortgage. Borrowers can also save money by remortgaging at a lower interest rate.
A spokesperson for UK Finance, a trade body representing lenders, said: "Customers will continue to be charged interest during the payment holiday unless their lender has told them otherwise.
"Before their payment holiday period comes to an end, customers will be given information on the cost of the deferred payments and interest accrued, which will then typically be spread across the remaining term of their mortgage.
"Lenders will also offer alternative arrangements for customers where necessary to ensure repayments are affordable, including tailored support for any borrowers in arrears."
Brokers have also cautioned homeowners that although a mortgage holiday won't impact their credit score, it could have a bearing on lenders' individual decisions to offer them loans in the future.