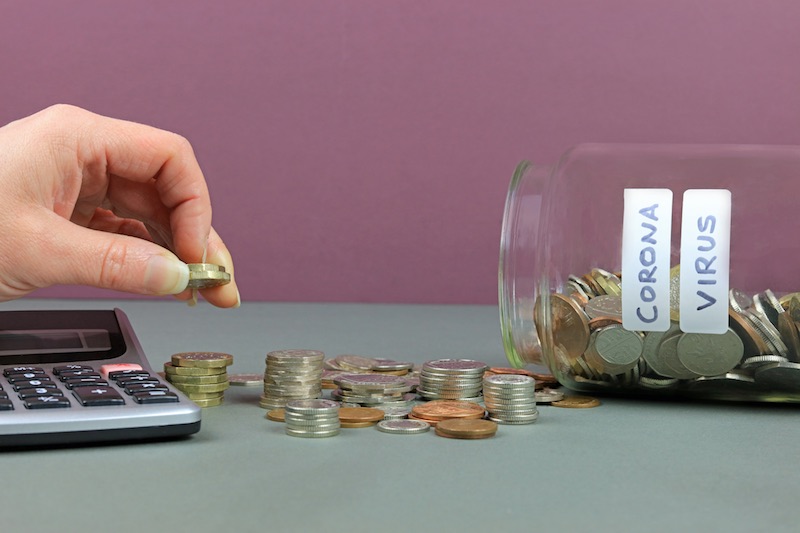 Banks Reveal Details of 3-Month Mortgage Holidays Promised by Chancellor
Banks have outlined how customers can take advantage of the three-month mortgage holiday included in Chancellor Rishi Sunak's coronavirus relief package.
Customers will need to apply for a holiday. Acceptance isn't guaranteed but applications will be fast-tracked, UK Finance, the trade body for Britain's major banks, said. "Firms will help customers the best way for the individual, but an automatic payment holiday may not always be the most suitable approach and may not be required by all customers," UK Finance said. Banks said they were obligated under Financial Conduct Authority (FCA) rules to collect full arrears following any forbearance. Therefore accounts will still accrue interest, which will be recovered later, and the capital sum of the mortgage will be unchanged. But homeowner's credit ratings won't be affected. This marks a change in policy: consumers who had approached their banks about mortgage holidays before this week had been told their credit reports would suffer. "Forbearance offered under these circumstances will not result in an adverse impact on the customer's credit score," UK Finance assured homeowners. While the holidays were initially only available only to owner-occupiers, lenders extended the scheme to buy-to-let landlords on Thursday. Additionally, starting today no homes or buy-to-let properties will be repossessed for three months, the body said. Some banks, including taxpayer-owned RBS and sister bank NatWest, had already extended mortgage and loan deferments for up to three months for those suffering financial hardship as a result of the pandemic. Lenders emphasised that the holidays were a short-term solution, designed to address only a temporary fall in income. "This is not a solution where, because of a permanent reduction in income, a borrower is unable to afford anywhere near the full mortgage repayments and there is little prospect of an improvement in the situation in the foreseeable future," UK Finance said. But with job losses as a result of the coronavirus predicted to fall between half a million and a million and no clear end to self-isolation, many will be wondering what further relief will be implemented for homeowners.