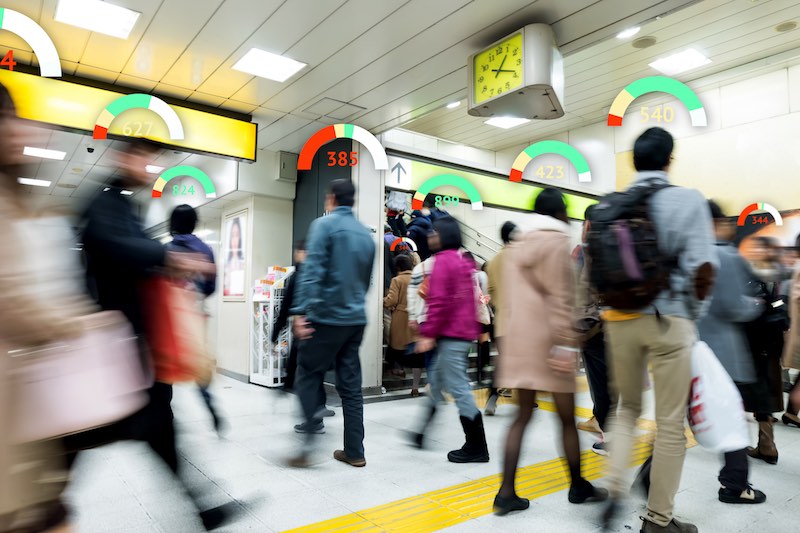 Credit Reference Agencies Assure Customers Coronavirus Payment Holidays Won't Affect Their Scores
Customers who pause mortgage and loan repayments due to the coronavirus epidemic won't damage their credit scores, the UK's three largest credit checking firms have confirmed.
Under Chancellor Rishi Sunak's coronavirus relief package, lenders should offer homeowners experiencing financial difficulty three-month reprieves on their mortgage payments. Some lenders are also offering repayment holidays for other loans.
Missed payments usually raise red flags for credit reference agencies and negatively impact a consumer's credit score, limiting their eligibility for credit in the future.
However, credit checking firms Equifax, Experian and Transunion have announced an "emergency payment freeze" which means credit scores won't be affected during any repayment holiday agreed with your bank or lender. 
For instance, if you were up to date with payments before the repayment holiday begins, your credit report will show you're still up to date when it ends, even if you've made no payments during that time. 
All lenders in the UK use one of these three credit reference agencies, so will see the payment freeze when examining future applications for credit.
Jonathan Westley, chief data officer at Experian, said: "These are challenging times. While everyone is rightly focused on staying safe and healthy, we know that many people are also concerned about the impact on their income.
"Many lenders are offering payment holidays or other arrangements to help people who have been affected by the outbreak. Experian, TransUnion and Equifax will then make sure that the agreement is reflected in your credit reports so that your score is not changed by any payment holiday you agree."
However, borrowers need to speak with their lender to arrange these repayment holidays. Banks have already clarified that mortgage holidays will be issued on a discretionary basis, looking at the borrowers' individual circumstances. Applications for mortgage holidays are being fast-tracked but acceptance isn't guaranteed. 
Trade body UK Finance said: "Firms will help customers the best way for the individual, but an automatic payment holiday may not always be the most suitable approach and may not be required by all customers." 
"If you're worried about meeting regular payments because of the pandemic, it is crucial that you speak to your lenders and other providers as soon as possible so they can help," Mr Westley said.
Credit scores will be damaged by unapproved cessations of payments and by other factors, including credit card debt.
The credit reference agencies have also cautioned that borrowers should ask individual lenders if taking a payment holiday will affect future lending decisions because lenders have different policies.