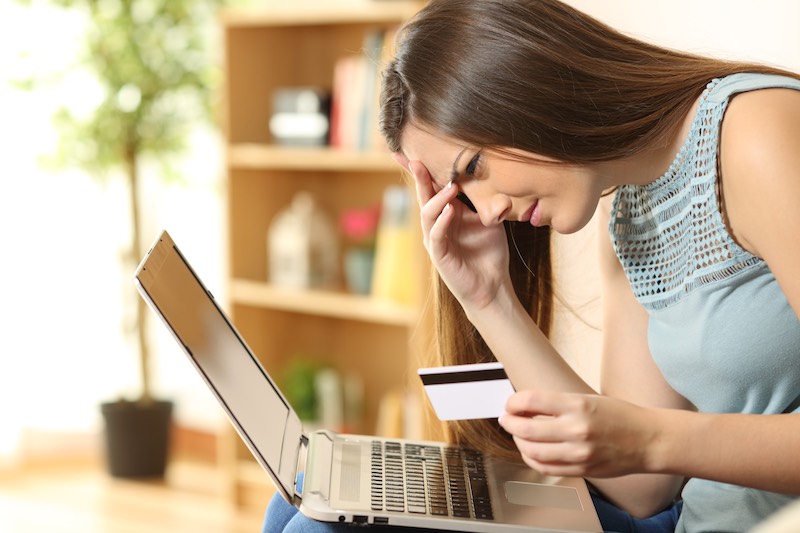 Bank IT Glitches Could Leave Two-Thirds Without Access to Funds
Most Brits rely on just one bank or building society for most of their transactions, leaving millions vulnerable to serious disruption from when financial providers' IT systems fail.
Which? magazine found that 77% of customers hold just one current account or current accounts with just one provider. A tech meltdown by that provider, such as the one that struck TSB in April 2018, could leave them without access to money.
68% of Brits have just one bank card, either credit or debit, or multiple cards using the same platform, such as Visa, Mastercard, or Amex. A scheme failure, like Visa's crash in June 2018, would leave them unable to make card payments.
And some customers wouldn't be able to fall back on cash when systems failed. Nearly a third (29%) of the customers Which? surveyed never or rarely carry cash, relying nearly entirely on digital payments.
Jenny Ross, Which? money editor, said: "We found that the vast majority of people only have one payment option, leaving them especially vulnerable to being shut out of payments by IT outages that hit bank customers almost every day."
UK banks suffered from 265 IT meltdowns—the equivalent of five a week— that impacted customers' ability to make transactions between October 2018 and September 2019, the Financial Conduct Authority (FCA) revealed last year.
Recently, the online and mobile banking systems of Lloyds, Halifax and Bank of Scotland faltered in the early hours of 1 January 2020, leaving millions locked out of their accounts.
Nat West's online and mobile systems crashed on Black Friday, with customers unable to make transactions on one of the busiest shopping days of the year.
One in seven of us has been unable to use a card due to a recent tech outage from our bank, Which? revealed in May.
Parliament's Treasury Committee published a scathing report in October, warning that IT meltdowns in financial services sector were occurring too frequently and leaving millions of customers "cashless and cut off."
Steve Baker, member of the Treasury Committee, said: "The number of IT failures that have occurred in the financial services sector, including TSB, Visa and Barclays, and the harm caused to consumers is unacceptable."
He called on regulators to take action to improve "operational resilience" in the banking sector.
IT outages could become even more disruptive, as banks mothball branches and encourage customers to interact with them exclusively online.
A third of high-street bank branches have shuttered in the last five years, with TSB the latest to announce a raft of closures. The bank will shut 82 locations, while investing £120 million in its digital channels over the next three years. TSB said that in moving its operations online it was responding to the changing needs of customers and following competitors.
But those online platforms need to be available when consumers need them, Which? said.
"If the industry wants to encourage people online then banks must demonstrate that their systems are up to scratch by drastically reducing the number of outages that customers endure," Ross said.
She called on the government to introduce legislation to protect consumer's access to cash, both for the million of Britons who exclusively use it and for those who need a backup when digital systems fail.