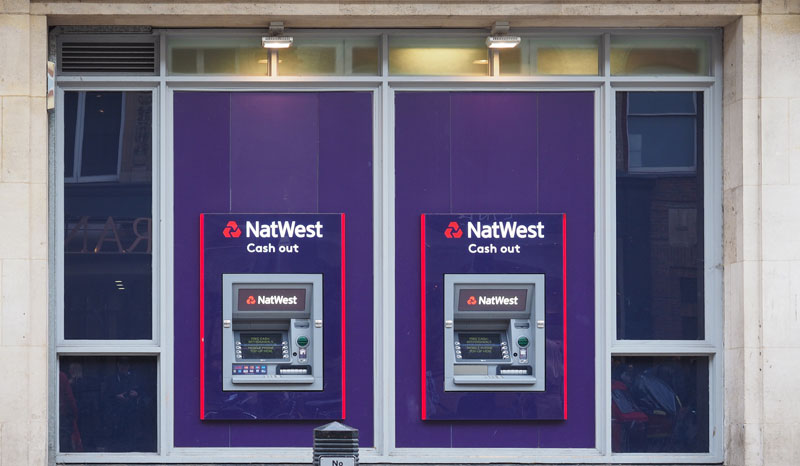 A Third of UK Bank Branches Have Closed in the Last 5 Years
More than 3,000 bank branches have shuttered in the last five years, while hundreds others have reduced their opening hours, fuelling concerns that elderly and vulnerable consumers are being left behind by an increasingly digital banking system.
Consumer group Which? found that 3,303 bank branches shut their doors between January 2015 and August 2019—34% of the UK's total network.
Closures were driven by the Big Four, with RBS Group closing more than half (56%) of its physical locations. That includes 638 NatWest branches and 412 branches of the Royal Bank of Scotland.
HSBC, Barclays, and Lloyds have closed more than 400 locations each since the beginning of 2015.
Bank of Scotland, Co-op, Halifax, and Santander all lost branches. Nationwide bucked the trend, however, retaining 96% of its branches and pledging to keep its last branch open in any town or city until at least May 2021.
Of the 6,549 bank branches that remain open across the network, 298 have reduced their opening hours to four days a week or less.
Closures have been concentrated in rural areas. There is now not a single bank branch operating in the constituency of Wentworth and Dearne in South Yorkshire, which has a population of 98,000. The constituency of Central Devon lost 81% of its branches, or 13 branches, while Carmarthen East and Dinefwr saw its number of banks fall by 80%, with 12 closures.
The high rate of closures has raised concerns that elderly and vulnerable consumers, who are more likely to rely on cash and less likely to use online banking, are being locked out of the financial system and may struggle to pay for their daily necessities.
Although credit card spending recently outstripped cash payments for the first time ever and 80% of transactions in the UK are done with cards, a significant minority in the UK—an estimated 2.2 million people—are entirely reliant on cash on a daily basis.
According to the trade body UK Finance, 30% of the UK population doesn't use online banking and thus struggle to access financial services and their own money when local bank branches close.
A spokesman for UK Finance said: "Bank branches play an important role in the life of local communities and decisions to close them are never taken lightly.
"Research shows that consumers are increasingly choosing new ways to help them with their banking, using technology to check balances and make payments - or even speak to their bank 24/7.
"But technology is not for everyone and maintaining access to cash is vital to ensure no-one is left behind."