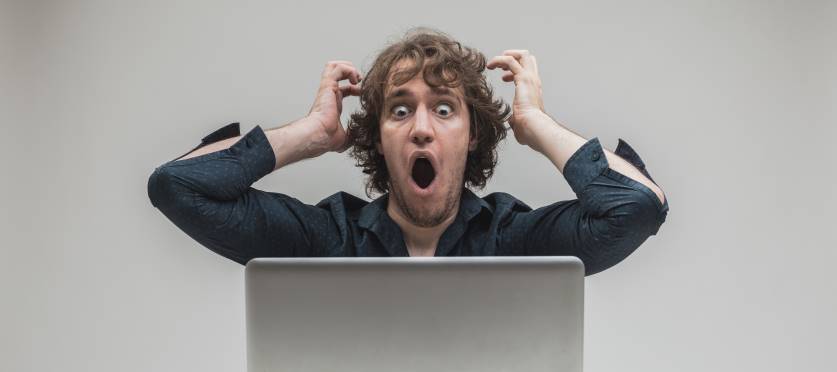 MPs Call for Action Over Online Banking Crashes
Action must be taken over the increasing number of failures in online banking platforms, MPs have warned.
According to today's report from a Treasury Select Committee, the rising number of incidents involving online banking IT failures and disruption to customers is 'unacceptable'. The group of MPs claimed that the increasing frequency of crashes coupled with the dwindling number of cash machines and bank branches, is leaving some customers 'cashless and cut off'.
Recent IT failures have disrupted online banking for customers of a number of high street banks, including TSB, Barclays and the Royal Bank of Scotland. The Treasury Committee's report stresses that complaints need to be dealt with faster and more compensation needs to be offered to affected customers.
The report also suggests that higher financial levies could guarantee that the regulators have enough funding and resources. The group of MPs said that the Financial Conduct Authority, the Prudential Regulation Authority and the Bank of England - the three major regulators - currently don't have enough staff or experience to deal with the increasing frequency of IT failures.
"The number of IT failures that have occurred in the financial services sector, including TSB, Visa and Barclays, and the farm caused to consumers is unacceptable," said Steve Baker, MP and lead member of the Treasury Committee's report.
"The committee, therefore, launched this inquiry to look 'under the bonnet' at what's causing the proliferation of such incidents, and what the regulators can do to prevent and mitigate their impacts.
"The regulators must take action to improve the operational resilience of financial services sector firms. They should increase the financial sector levies if greater resources are required, ensure individuals and firms are held to account for their role in IT failures and ensure that firms resolve customer complaints and award compensation quickly.
"For too long, financial institutions issue hollow words after their systems have failed, which is of no help to customers left cashless and cut off.
Stephen Jones, chief executive of UK Finance, said: "When incidents do occur, firms work around the clock to minimise disruption and get services back up and running as quickly as possible. The industry conducts sector-wide exercises with regulators to ensure it is prepared to respond effectively to any major disruptions or events as part of its continued commitment to maintaining the resilience of the financial system."
The MPs' report also highlighted the concerns over the increasing adoption of cloud services for data storage, and how an IT failure at one of these companies would affect customers.
"The consequences of a major operational incident at a large cloud service provider, such as Microsoft, Google or Amazon, could be significant," said the report. "There is, therefore, a considerable case for the regulation of these cloud service providers to ensure high standards of operational resilience."