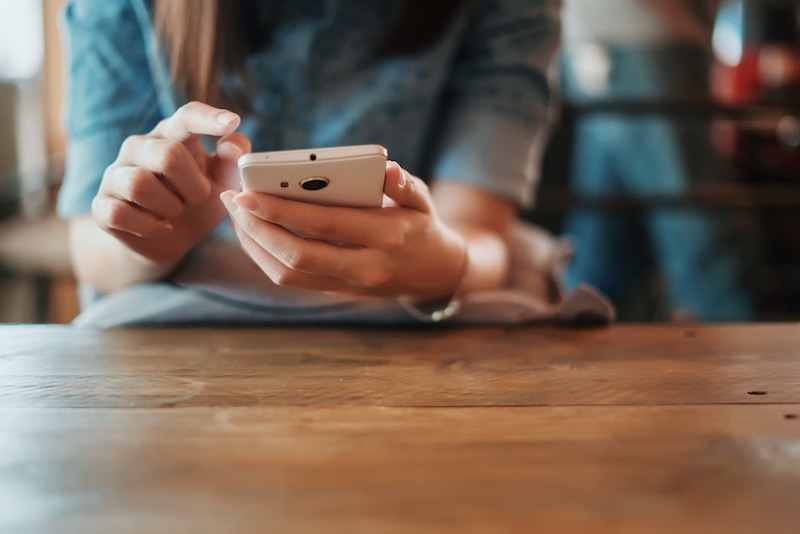 TSB Reports Surge in Online and Mobile Banking Users
TSB customers are using the bank's online banking platform and mobile app more than ever during lockdown and with more confidence, suggesting a permanent shift in the way Britons engage with their financial institutions.
Since lockdown began on 23 March, daily registrations for TSB's mobile app have nearly trebled, from just over 1,270 to nearly 3,480. The bank has also seen a 137% surge in customers signing up for its online banking services.
TSB's figures echo from those across the industry. Fintech firm Nucoro found that 200,000 Brits downloaded their bank's mobile app each day between 14 March and 14 April, as branch locations shut or restricted hours and fear of the virus kept customers at home—and concerned about their finances.
But some of the enthusiasm for online banking has been dampened by customers' worries about dealing with financial matters through their smartphones. Research by consumer group Which? last year found that significant portions of Brits aren't confident completing basic banking tasks online or through an app. For instance, nearly half (49%) reported that they wouldn't be comfortable using an app to apply for a credit card or loan and 42% said they had hesitations about performing the same task online.
Customers also expressed discomfort about using digital chat tools to query transactions in their accounts and using websites and apps to set up direct debits and standing orders and to send money to someone new.
Those concerns about digital banking have persisted during lockdown, Santander found, with older people particularly wary. The bank found that 16% of over-55s still aren't using digital banking channels, although many are shielding at home and unable to visit branches.
But TSB's figures suggest consumer confidence with digital banking is growing. A quarter (27%) of Brits who use online or mobile banking report gaining confidence with the platforms recently.
They're also seeing the advantages of digital banking, with 69% saying they've benefited from the convenience and 66% saying they appreciate the 24-hour access to their bank accounts.
In times of economic turmoil customers also like having their financial information at their fingertips. 83% use websites and apps to check their bank balance and a quarter are checking that figure more frequently than before the pandemic. 56% now check their balance at least a few times a week, while a quarter (24%) check it once a day.
What other banking tasks are customers using the website and app to complete? 73% report using digital platforms to transfer funds and 52% are paying bills.
And don't expect queues at bank branches as high streets spring back to life. For many of these customers, the move to digital banking will be permanent. A quarter of the customers TSB surveyed said they will use online and mobile banking more in the future.
Suresh Viswanathan, chief operating officer at TSB, said: "This shows the size of the shift in the way people are banking. Not only are more customers discovering the benefits of banking and shopping online, but it's also encouraging to see there's an increased level of confidence amongst consumers. By combining the great service in our branches and over the phone with even more functionality in digital banking we can meet our customers' needs however they choose to bank with TSB."
The renewed confidence in online banking is perhaps most surprising among TSB customers, many of whom will remember the bank's catastrophic IT outage in April 2018. A botched migration to a new digital platform locked 1.9 million TSB customers out fo their accounts for as long as two weeks, in one of the largest outages to ever hit the UK's banking sector and one for which TSB ultimately paid out £370 million in compensation.
But despite the tech woes, TSB was already anticipating a transition to digital banking. Last year the bank announced plans to shutter 82 branch locations while simultaneously pouring £120 million into its digital channels by 2022. The bank anticipates that 80% of its sales will be digital by that date, compared to 46% last September.