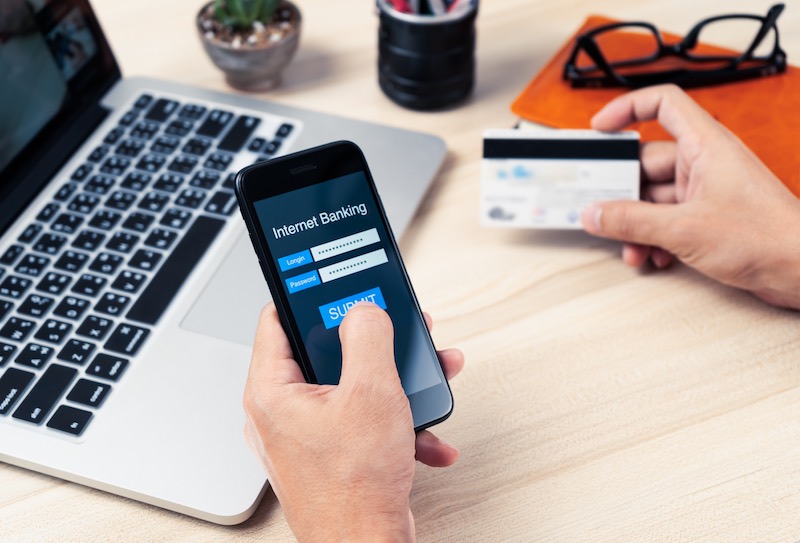 Millions Downloading Banking Apps for the First Time During Lockdown
Social distancing measures have prompted millions to download their bank's app for the first time.
Between 14 March and 14 April, 200,000 people downloaded their bank's app each day, according to data collected by fintech firm Nucoro. In total, six million people—or 12% of the UK's adults—have made the switch to digital banking in recent weeks.
While many high street branches are open as essential services, albeit with reduced hours, banks are encouraging customers to use telephone and online banking services when possible. And apps are proving the easiest way to stay on top of finances, especially as budgets are tightening.
Nikolai Hack, chief operating officer of Nucoro, said: "A combination of people going out less because of coronavirus and their finances coming under growing pressure means many people are more worried about bills and money. This has clearly led to a surge in people downloading their bank's app for the first time and people generally using them more to keep a closer eye on their finances."
Nucoro's research also found that a quarter of people are using their bank's app more during the crisis.
Hack said the coronavirus crisis could "permanently" alter the way customers interact with their banks.
"Once the coronavirus crisis passes, for many people the way they interact with their banks will have changed permanently."
"Many are increasingly happy to use apps, so there will be much more digital interaction. This will represent a strong opportunity for banks to improve customer service, reduce costs and cross-sell more products and services such as investments and savings to their core banking clients."
Nucoro develops "digital investment solutions," so has a vested interest in seeing the UK's consumers switch to using banking apps.
However, the transition to digital banking has raised concerns that millions, particularly elderly and vulnerable people, could be left behind.
In November, Which? found that 11 million Britons, or one in five customers, exclusively use non-digital banking options. Significant portions of the banking customers Which? surveyed reported that they weren't confident completing basic banking tasks online or via an app. That included the 49% who said they weren't confident using an app to apply for a credit card or loan and the 42% who said they weren't confident using a website to complete the same task.
While coronavirus restrictions could familiarise millions more with apps and increase their confidence with them, a significant minority of consumers, many of them without smartphones or internet access, or comfort with them, may always be reluctant to log on.
Online banking systems also remain vulnerable to technical glitches and cyberattacks. Between October 2018 and September 2019, UK banks suffered 265 IT meltdowns which impacted customers' ability to pay, according to the Financial Conduct Authority.