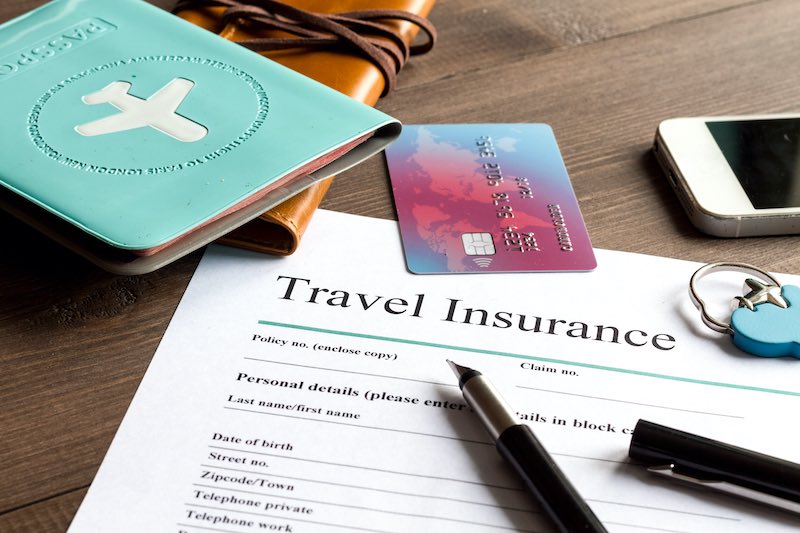 Travel Insurance Most Common Source of Coronavirus Complaints
Consumers have lodged 3,500 complaints related to coronavirus with the Financial Ombudsman Service (FOS) this year, nearly a quarter (23%) of them about travel insurance.
As countries sealed their borders, lockdowns grounded flights and shuttered resorts and the Foreign and Commonwealth Office (FCO) advised Britons against all but essential travel, holiday plans were thrown into disarray. Many would-be travellers found themselves unable to claim reimbursement from their insurers, which cited 'known event' clauses and FCO advice to cancel policies and reject claims.
The Financial Ombudsman Service said the claims were largely about the way insurers handled claims for cancelled trips.
Around a fifth of complaints were about business interruption insurance, with many small and medium-sized enterprises saying their claims for coronavirus closures had been denied. The service has received more claims from small businesses this year so far than it received in the entirety of 2019.
SMEs including restaurants and pubs contend that they should be reimbursed for income lost when they were required to close their doors during the lockdown. Insurers argued that forced closures aren't covered by business interruption policies and have rejected millions of pounds of claims.
The Financial Conduct Authority (FCA) has brought a test case to the High Court, seeking clarity about whether 17 different policies from eight insurers should compensate closed businesses. The decision of the High Court, expected in September, could have huge ramifications. More than 350,000 businesses, most of them small, have insurance policies with similar wording. If the High Court decides in their favour, insurers could be compelled to pay out on claims worth billions of pounds.
The FOS also saw an increase in complaints about wedding insurance policies, with many couples unhappy about the way insurers handled their claims for cancelled or postponed weddings.
There was also an uptick in complaints about Section 75 claims. The law, from the Consumer Credit Act 1974, requires credit card providers to protect purchases over £100 and many have filed claims under the provision, seeking refunds for cancelled holidays, sporting matches and concerts.
Consumers also contacted the FOS over delays to financial processes like pension transfers, mortgage applications and insurance claims and about the closure of bank branches, which meant some struggled to access financial services.
The FOS expects insurance-related complaints to decrease and those about financial services to increase, as payment holidays for mortgages, credit cards and loans end and more people face financial hardship.
FOS chief ombudsman and chief executive Caroline Wayman said: "Covid-19 has had a huge impact on virtually all elements of our lives, including our finances. Since measures to control the virus in the UK were put in place, we've been hearing from people who aren't happy with how their financial provider has treated them.
"We also know that financial businesses themselves have been impacted in their ability to process claims and complaints, and we've seen that many have adapted well. However, some financial businesses must continue to do more to ensure that are treating their customers fairly."
The Financial Ombudsman Service is an independent body which arbitrates disputes between financial firms and their customers about a range of products, including insurance policies, bank accounts and credit cards.