Coronavirus and Your Finances
Coronavirus has impacted nearly aspect of our lives and our finances haven't been spared. Millions are now facing new financial pressures, alongside concerns about the health of their families and friends, as jobs are eliminated, businesses shuttered and the economy contracts. Many are worried about continuing to make mortgage and loan payments, keeping up with utility bills and about the validity of their insurance policies.
Below, we'll examine how the COVID-19 outbreak and lockdown has impacted various aspects of our personal finances—including insurance policies, utility bills, loans, mortgages and rent. We'll discuss how to make smart financial decisions during the upheaval and what measures are in place to assist people struggling to get by.
Insurance
Travel Insurance
The pandemic and cancellations have scuppered millions of travel and holiday plans. It's also left many with several unanswered questions about the validity of their travel insurance policies. We've put together answers for some common queries:
Can I still buy travel insurance?
As of 4 April 2020, the Foreign and Commonwealth Office (FCO) is indefinitely advising Britons against all but essential overseas travel. If you absolutely must travel, you'll struggle to find a travel insurance policy to cover you. Many insurers suspended the sale of new travel insurance policies in March and others included coronavirus exemptions into all policies.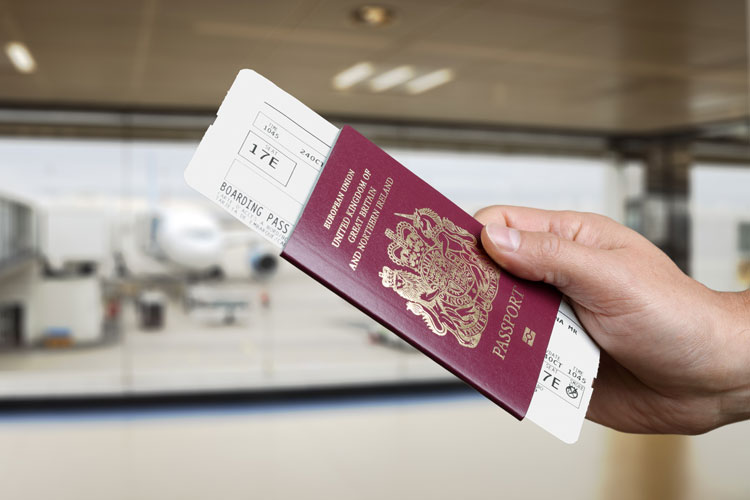 What if I already bought travel insurance?
In some cases, if you bought a travel insurance policy before sales were suspended, it may not be valid, either for cover or to compensate you for cancellations. Under 'known event' clauses insurers can cancel policies you bought after the coronavirus outbreak spread or specifically after it was declared a pandemic by the World Health Organisation (WHO) on 11 March 2020. Additionally, most travel insurance policies are invalidated if you're travelling in violation of FCO advice.
Can I claim on my travel insurance for a cancelled trip?
If you bought a policy in advance of the WHO and FCO warnings, you'll likely still be able to claim for cancellation of a trip. However, you should contact the airline you were meant to fly with before filing a claim. If an airline has cancelled your flight due to travel restrictions, they're obligated to refund you or allow you to transfer your flight. If you purchased a package holiday, contact the tour operator or travel agent. Your holiday should be either ATOL or ABTA protected, entitling you to recover costs for cancelled plans, including for flights, accommodation and excursions.
If you can't get money back from your providers, you may be able to claim on your travel insurance to recover those costs instead.
Home Insurance
In most cases, your home insurance policies won't be impacted by the outbreak. The Financial Conduct Authority (FCA) has stipulated that insurers must be fair to policyholders, including about changing circumstances.
What if I'm struggling to pay my premiums?
If you're facing financial hardship as a direct result of the coronavirus pandemic and lockdown and are struggling to pay premiums on your home insurance policy, get in contact with your insurer. They may allow you to defer payments. For instance, Aviva is offering 90-day deferral programs to:
customers who have been furloughed and are not yet receiving 80% of their pay;
those who are self-employed and unable to work; and
customers who lost their jobs after 1 March 2020.
Anyone who falls in any of these categories can defer payments for up to 90 days without affecting their coverage.
Do I need to tell my insurer I'm now working from home?
Under most circumstances, you won't need to inform your insurer if you've started working from home due to coronavirus restrictions. This is especially true if you're simply doing desk work at home. Policies generally won't cover claims arising from business clients visiting your home, but they shouldn't be doing that anyway during the lockdown.
Does my contents insurance policy cover equipment from the office?
If your employer has provided you with equipment to enable you to work from home, such as computers and telephones, it's their responsibility to insure it. If that equipment is stolen or damaged, you won't need to claim on your home insurance policy for it.
You will, however, have to inform your insurer if you've brought stock home, such as for a mail-order business. You may need to pay extra on your premiums to have the stock covered or get an extension to your business insurance to cover it at your home.
Health Insurance
Private health insurance policies are still valid and will continue to cover you for non-emergency private treatment for unforeseen medical conditions. However, the provision of private healthcare may be impacted as doctors cancel non-urgent appointments to comply with social distancing measures and private hospitals are recruited to treat COVID-19 patients.
What if my treatment is delayed?
If you're pursuing private medical treatment, you may see non-urgent appointments cancelled or converted to phone or online appointments. If your appointment is cancelled, you may be refunded for it. Bupa, for instance, has announced that it will refund customers whose treatment has been delayed.
Will health insurance costs rise as a result of the epidemic?
The Association of British Insurers (ABI) has said it doesn't expect the coronavirus outbreak to drive up health insurance premiums. Aviva has confirmed that an April hike to its prices is unrelated to the pandemic, and Bupa has similarly said it isn't planning on adjusting its premiums in response to the pandemic. Additionally, health insurers are continuing to accept new policyholders. However, they will likely query you about COVID-19 symptoms and exclude it from their cover as a pre-existing condition.
What should you do if you have private health insurance and contract COVID-19?
Private health insurance policyholders are being given the same instructions as the general public if they develop symptoms of what they believe is COVID-19: to self-isolate and if necessary, call NHS 111 for further advice.
All emergency care in the UK is run by the NHS so if you're admitted to the hospital with COVID-19, it will be to an NHS hospital. You will, however, be able to turn to your health insurer for advice and support during your illness.
Insurance for Weddings and Events
Coronavirus has scuppered tens of thousands of carefully planned weddings and other large events. What are your rights for rescheduling and can your insurance policies help you recoup some of the costs?
Can I claim if I have to cancel my wedding because of the pandemic?
Weddings have been banned by the government in the UK since 23 March. Most wedding insurance policies have clauses excluding prohibitive government regulation from their cover, so you won't be able to claim on them for cancellation. Instead, you're advised to get in contact with your venue and vendors and try to agree to postpone the occasion. If that isn't possible and you've already paid fees upfront, such as in deposits, you'll likely have to forfeit them. However, deposits can't be 'non-refundable' and the company will need to give you a breakdown of why they can't refund the money.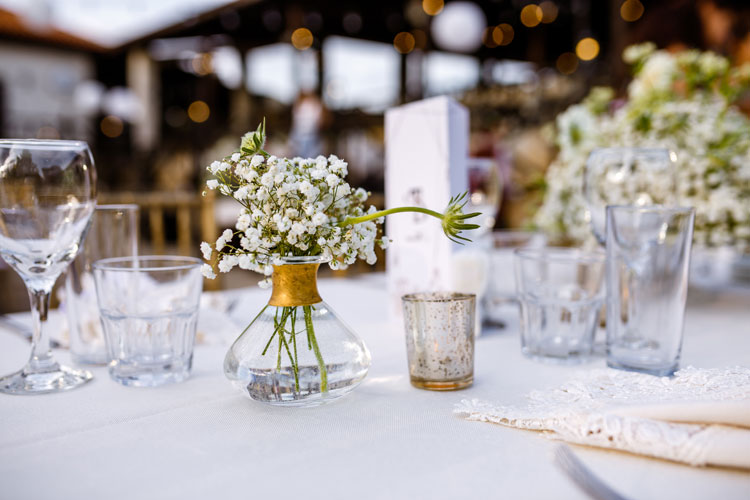 Can I still buy wedding insurance?
Most wedding insurers have suspended the sale of new policies. Others are only offering policies for events many months in the future, such as those more than 150 days away. These policies will likely exclude cover for problems related to the pandemic, however.
What are your rights if events are cancelled?
Coronavirus restrictions have led to the cancellation of everything from Glastonbury to Premier League matches. In most cases, you should get in contact with the event organiser or the platform through which you bought the tickets, such as Ticketmaster, for refunds. Consumer protections entitle you to a refund of the ticket's face value price if the event is cancelled (but not to a refund of booking or delivery fees). If you've paid for travel and accommodation to the events and hold a travel insurance policy for them, you may be able to claim on that policy to recoup costs. But get in touch with the airline or train company and accommodation providers first—they may be able to offer refunds themselves.
Accident, Sickness & Unemployment Cover
With many thousands contracting COVID-19 and becoming ill and many more being let go from their jobs, you may be wondering if you can lean on your accident, sickness and unemployment (ASU) cover.
Will accident, sickness and unemployment cover pay out if I can't work due to coronavirus?
These policies are designed to replace a portion of your income if you're made redundant or can't work due to illness. However, they all require you be out of work for a certain amount of time, ranging from four weeks to 12 months, depending on the policy, before you can claim. So you're unlikely to be able to claim on your ASU policy if you're struck down with coronavirus because the illness is unlikely to last that long.
Current guidelines state that patients should only self-isolate for 2 weeks after first showing symptoms—or longer if they continue to feel unwell. Additionally, any illness or self-isolation will need to be signed off by a medical professional before you could claim on the policy.
However, a very small number of patients are suffering serious consequences from COVID-19, including kidney damage and cardiac problems. If the lasting effects of the infection prevent you from being able to work, you will likely eventually be able to claim for them on your accident and sickness policy.
You may also be able to claim on an ASU policy if you're made redundant due to the virus, lockdown and their impact on the economy. However, in addition to the minimum time you must be out of work, there can also be a waiting period, ranging from 30 days to 12 months, depending on the policy, before you receive payment after you've made a claim.
Can I buy a new accident, sickness and unemployment policy?
Many insurers have suspended the sale of unemployment insurance but you can still find policies which cover accident and sickness. However, be aware that these policies will likely be of little use to you if you fall ill with coronavirus. Most patients recover within a few days and policies usually don't cover short periods of illness.
Critical Illness Cover
Critical illness policies pay out a one-time lump if you develop one of the serious illnesses specified within the policy.
Is coronavirus covered by critical illness cover?
COVID-19 isn't considered a critical illness by insurers so you won't be able to claim on your critical illness insurance policy if you contract it. However, if you develop a serious illness or condition as a result of COVID-19, that could be a potential claim.
Does life insurance cover coronavirus?
Critical illness is often sold in conjunction with life insurance. Life insurance will pay out to your beneficiaries if you unfortunately die of coronavirus.
Can I take out a new critical illness or life insurance policy?
Yes, but expect to be asked if you're showing symptoms of COVID-19, are self-isolating or have tested positive for it. In those cases, you likely won't be offered a policy until you have recovered from coronavirus and even then cover will likely be deferred—the exact amount of time depends on the insurer and the individual case but usually by three months.
Utilities & Bills
Energy
Following conversations with the Department for Business, Energy and Industrial Strategy (BEIS), energy suppliers have agreed to a package of support measures for their customers during the pandemic and lockdown. These measures are designed to ensure that everyone remains connected to their energy supply, despite self-isolation and financial difficulties.
How do I top up my energy meter if I'm ill or self-isolating?
Pre-payment energy customers who are unable to visit shops to top up their meters, due to illness or self-isolation, should contact their supplier about alternative means of keeping on supply. This might involve nominating a third party to top up your meter, having the supplier add a discretionary fund to a meter or having the supplier post you a pre-loaded card or key for the meter.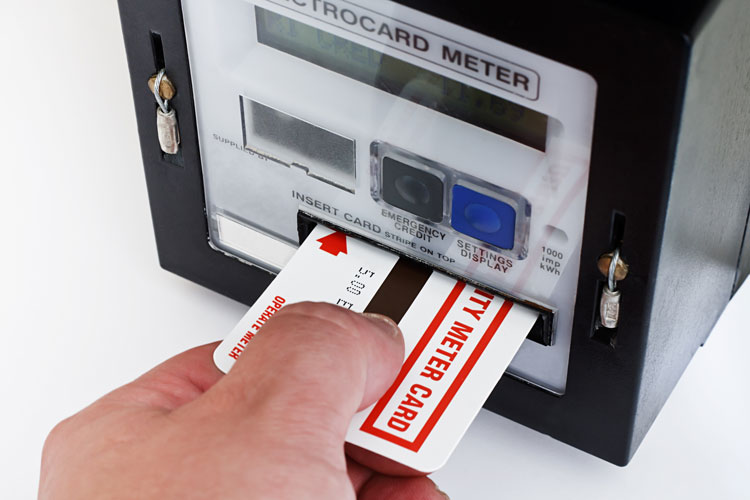 What if I'm struggling to pay my energy bills?
If you're experiencing financial hardship and having difficulty affording your energy bill, get in contact with your supplier. They have committed to working with customers, including by reassessing, reducing or pausing bills and debt repayments. Additionally, all energy disconnections of credit meters have been suspended. Some suppliers may also remove late payment charges. Their policies differ and are decided on a case-by-case basis so you're advised to get in contact with your supplier before missing a payment.
What if coronavirus stops me from having a smart meter installed?
Suppliers have suspended all but emergency installations and repairs of smart meters to comply with social distancing rules. Engineers are only visiting homes in emergency situations, including loss of supply. That means any installation of a new smart meter will be delayed until after the lockdown restrictions are lifted.
Can I still switch energy supplier?
Yes, you can still seek out a better deal on your energy. In fact, if you're using more energy due to working from home or have seen your income fall, switching to a new energy supplier is a great way to save money.
The exception is if you need a new meter installed—such as if you're switching from a pre-payment meter to a credit meter or if your new tariff requires a smart meter. In those cases, the new meter will likely not be installed until social distancing measures are lifted and your switch might therefore be delayed.
Broadband, Phone & TV
The UK's largest broadband and mobile phone providers have agreed to measures to ensure customers stay connected during the lockdown. Providers may top up these basic commitments with additional bonuses, including relaxing mobile data limits and giving free calls, especially for NHS workers and vulnerable customers.
What are broadband providers doing for customers?
Broadband providers have lifted data caps on limited tariffs to help customers stay connected with loved ones and work from home. However, the vast majority of broadband packages sold already come with unlimited downloads, so this won't impact many customers. If you're unsure about your download limits, get in touch with your supplier.
What if I can't afford my broadband or mobile bill?
Major ISPs and mobile operators have committed to "working with" customers impacted by COVID-19 who are struggling to keep up with bills. What this support entails will be decided on a case-by-case basis, so you're advised to get touch with your provider, ideally before you miss a payment. Be aware that call centres are operating with reduced staff and fielding unusually high volumes of calls. If possible, you should contact your provider through their online or app-based customer service portals.
What extra help are mobile providers offering?
Mobile network providers have unveiled a range of measures to support their customers, especially NHS workers and those pre-identified as vulnerable.
EE: offering NHS staff six months of free unlimited data, until 9 October 2020, and giving disabled and vulnerable customers free calls, texts and data.
O2: giving all customers unlimited voice calls, for no additional charge.
Tesco Mobile: giving all customers, including SIM-only and PAYG customers, unlimited evening and weekend calls until 1 June.
Virgin Mobile: giving pay-monthly customers (except SIM-only customers) unlimited calls for no additional charge and a 10GB data boost.
Vodafone: offering vulnerable customers, NHS workers and an additional 500,000 who requested it 30 days of unlimited data for free, starting 27 March.
All major mobile providers have pledged to zero-rate data usage on sites supplying vital information about COVID-19, such as those run by the NHS, and on selected educational material for students learning online. That means you these sites won't eat into your data allowance.
What if I have a Sky Sports or BT Sport subscription?
Many customers who paid for sports television packages were disappointed when all sporting events were cancelled. Sky is allowing customers to pause their Sky Sports packages and not be charged. When live sport resumes, Sky will automatically reactive your account. BT is giving BT Sport subscribers credit for two months' of bills (covering April and May) and the option to donate that credit to the NHS Charities Together Covid-19 Urgent Appeal.
Mortgages and Loans
Mortgages
What help is available if I'm struggling to make mortgage payments?
On 17 March banks agreed with the Chancellor to offer three-month mortgage payment holidays to homeowners experiencing financial difficulties as a result of the pandemic. If you'd wish to take advantage of the payment freezes, get in touch with your lender. Lenders are assessing applications on an individual basis: approval isn't a given but applications are being fast-tracked. As of mid-April, banks were granting more than 60,000 mortgage holidays a day.
However, a payment holiday won't be the best choice for all borrowers. Interest will continue to accrue on your mortgage during the three months—at an average cost of around £500 per mortgage. You'll need to make up that interest at the end of the holiday or have it added to your mortgage balance, raising your bills for the rest of the loan's term.
Credit reference agencies have assured customers that an approved mortgage holiday won't impact their credit score.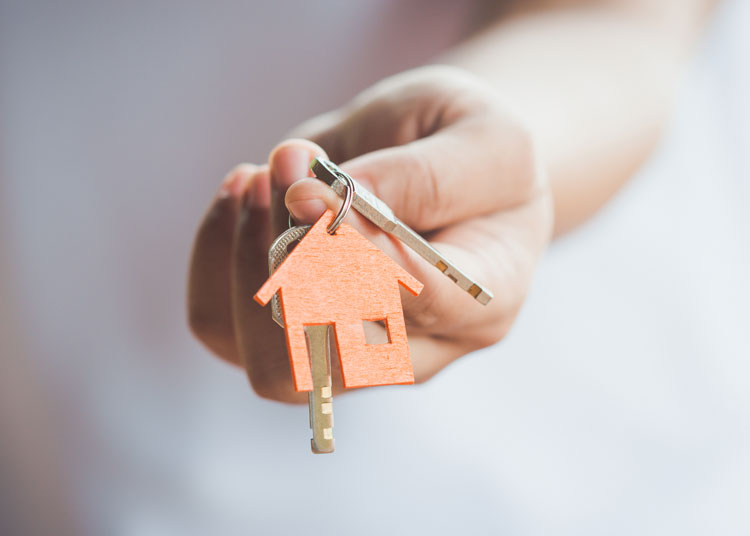 Can I get a new mortgage?
Yes, banks are still issuing mortgages. However, many have withdrawn mortgages deals from the market, as the economy reels from the impact of the virus and lockdown, so you'll have fewer options than before. Tracker mortgages in particular have vanished from the market after the Bank of England slashed interest rates to a record low of 0.1%.
Additionally, home purchases will likely be delayed, even if you can obtain a mortgage. The government has urged all both buyers and renters to delay home moves until the social distancing measures are lifted.
Buy to Let Mortgages
Can I get a mortgage holiday for my buy-to-let mortgage?
Three-month mortgage holidays were extended to buy-to-let mortgages on 18 March. You should consider taking the holiday if your tenants are struggling to pay rent--and then pass the freeze onto them in the form of paused rent. However, as with the payment holiday for owner-occupier mortgages, the freeze won't be the best choice for all landlords. Interest will still accumulate on the loan during the three months. If your tenants are still paying rent or you can afford to make the mortgage payments otherwise, you'll save yourself money in the long run by not taking a payment holiday.
Loans and Other Debts
What help is available if I'm struggling to make loan repayments?
Under measures introduced by the Financial Conduct Authority (FCA) and in force from 9 April 2020, lenders should offer customers three-month payment freezes on personal loans, guarantor loans, doorstep loans, logbook loans, credit cards, store cards and catalogue credit. Interest will continue to accrue on these loans but taking an approved payment holiday won't impact your credit score. It'll be up to your lender to determine whether your loan term is extended to make up for the skipped payments and interest or if your future payments are increased.
You don't have to rush to request a payment holiday. You'll be able to ask for one until 14 July 2020—and it will run for three months from the date it's granted.
The FCA is consulting on extending the relief to car finance deals and to payday loans, where the proposal is a one-month payment and interest freeze.
What if I need a loan?
Banks are still issuing loans but expect them to interrogate your finances carefully, including any recent changes due to the pandemic and lockdown. Many payday lenders, however, have suspended the sale of new loans because their standard assessment criteria, which typically takes into account three months of a customer's finances, won't reflect recent changes, such as job losses, due to COVID-19.
Renters
20% of UK households rent from a private landlord, including high percentages of young people and those in London. While no official rent holiday has been introduced by the government, landlords are being encouraged to be lenient with renters who are struggling to make payments. Here are your rights if you're unable to afford your rent and who to contact if your landlord isn't willing to work with you.
Can I be evicted during the lockdown?
No. The government has introduced a three-month ban on evictions as part of its coronavirus relief measures, including evictions for which proceedings had already begun. Courts in England and Wales have now suspended all ongoing housing possession action. Housing charity Shelter is advising customers to stay in their homes if their landlord attempts to enforce an illegal eviction during this period.
What if I'm struggling to pay rent?
Many renters have seen their incomes shrink as they have lost their jobs or freelance work and many are struggling to afford rent. There isn't an official rent freeze in place like there is a freeze on mortgage payments, but the government is "encouraging tenants and landlords to work together to put in place a rent payment scheme."
This may take the form of paused or reduced rental payments or late payments. If you're unable to keep paying rent, your landlord can ask their lender for a payment holiday on their buy-to-let mortgage. Work out with your landlord how you will make up for paused or reduced payments later—either in a deposit deduction or higher rent later. Get any agreement you reach in writing.
Remember your landlord cannot evict you during the 90-day eviction ban. However, when the ban is lifted, rental arrears are grounds for eviction, unless you have a written agreement allowing them.
What if my landlord isn't willing to negotiate with me?
While the government is urging landlords to be sympathetic to tenants impacted by the pandemic, not all will be. If you're struggling to reach an agreement with your landlord, you can find expert advice from a number of bodies. These include housing charity Shelter, the campaigning group Generation Rent, and local renters' unions.