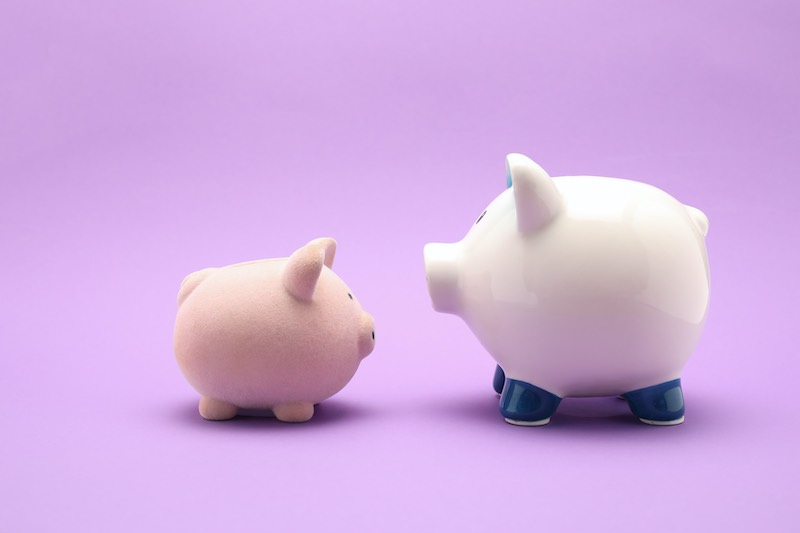 Savers Missing Out on £7bn a Year by Not Switching
Switching from an easy-access savings account from a high street bank to the best buy on the market could earn you 96 times the interest rate, research from investment platform Hargreaves Lansdown has revealed.
Following the Bank of England's two emergency cuts to the base rate in March, savings rates have declined dramatically. The typical high street bank pays just 0.01% interest on its easy-access savings accounts. The best easy-access account with no limit on withdrawals, from Coventry Building Society, pays 0.96% interest.
By letting more than £726 billion moulder in high street accounts, savers are missing out on more than £7 billion in interest total, Hargreaves Landsdown calculated.
But savers don't have much appetite for switching. According to a survey of 2,001 UK adults commissioned by Hargreaves Lansdown and conducted by Opinium, half (49%) of Britons haven't switched savings accounts in the last five years. 37% have never switched.
Few are interested in switching in the future. Just 4 in 10 said they would choose a new savings provider. Men are more prepared to move their savings, with 44% intending to switch, compared to 35% of women.
But among those who intend to switch, they plan on doing so imminently--one in three within the next year.
Why aren't we chasing the best interest rates for our savings? 48% of those surveyed said rates are too low to bother with switching, up from 43% from last year, when savings rates were higher. Just a tiny fraction said they already earn the top rate.
However, you can gain more interest by moving your savings now. A year ago, you could get 6.4 times more interest by moving from a high street savings account to the top rate on the market. Now you can get 96 times as much.
Sarah Coles, personal finance analyst at Hargreaves Lansdown, said: "Savers can't be bothered to switch—and it's costing us up to £7bn in interest. The lower rates drop, the more impact a switch will have, but the less likely we are to get round to it."
By not switching to the top-paying account, savers are missing out on billions, but even switching to another account from a familiar name could earn them more interest. Interest rates often drop after a year and loyal savers now have £212 billion lingering in savings accounts which pay no interest at all.
Many savers did chase the best rates during the pandemic, pouring an estimated £29 billion into NS&I's top-paying savings products. However, they've been stung, after the government-backed bank announced it would slash interest rates across the board from November. Its easy-access account, paying 1%, will pay just 0.15% from 24 November.