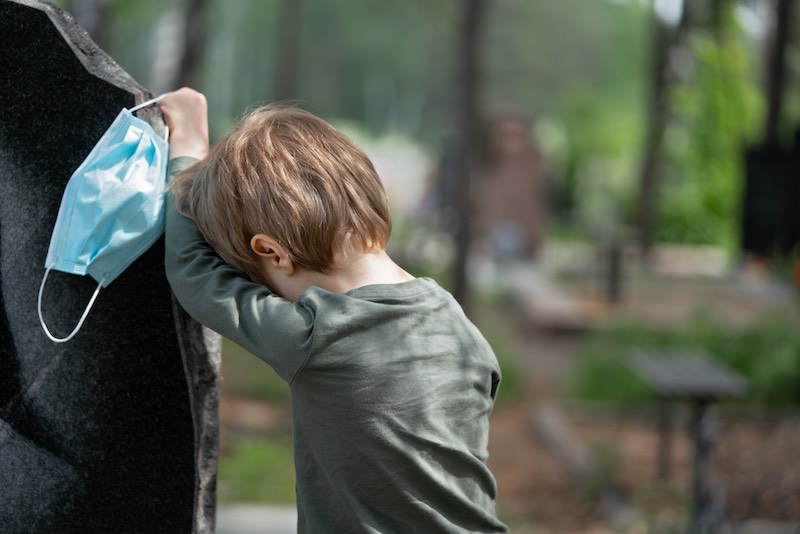 LV= Pays Out £6m for Coronavirus-Related Deaths
Insurance provider LV= paid out £6.02 million in 384 claims on life insurance policies following coronavirus-related deaths between March and 31 August.
The highest claim value was £800,000, LV= revealed. The oldest claimant was 87 while the youngest was 44.
There were more claims about male (71%) than female (29%) policyholders, reflecting the higher mortality rate among men. In England and Wales, men have died of coronavirus at twice the rate of women.
LV= (Liverpool Victoria) is the UK's fourth-largest life insurance provider, with 677,000 active policies as of 2019.
LV= also paid out £64,000 on 190 claims on its Personal Sick Pay policies, income protection policies for Britons in riskier jobs, including nurses, tradespeople, electricians and construction workers.
Typically income protection policies have lengthy waiting periods before consumers can claim on them, so people are unlikely to be able to claim for short-term coronavirus illnesses. Waiting periods with Personal Sick Pay policies from LV= start at just one day, allowing people to claim for brief illnesses. Other people may have claimed after experiencing symptoms for weeks and months after infection, in so-called "long COVID."
The youngest person to claim on their income protection policy due to a coronavirus infection was 21 while the oldest was 63. The occupations most commonly represented among claimants were nurses, care assistants, carpenters, hairdressers and builders. More men (72%) than women (28%) submitted claims.
LV= said it had been supporting policyholders during the pandemic by doing more than just paying out on claims.
Debbie Kennedy, director of protection at LV=, said: "The financial and emotional impacts of the coronavirus and lockdown are far-reaching, worrying and uncertain.
"Since the start of the outbreak, we have been reviewing every aspect of what we do – including flexing our underwriting and claims processes and options to best support our members and to help people get the cover they need in place without delay.
"Protection is more than the pure insurance benefit and paying claims, it can also help with everyday challenges too. The emotional and practical support through LV= Doctor Services and our Member Care Line, including 24/7 counselling and remote GP services, are proving invaluable during this time.
"For our existing members, we're offering more options for those struggling to make ends meet, with much needed financial relief and with the reassurance that they can keep their policy in place."
Separately LV= found that a third (32%) of Britons have seen their financial situation deteriorate over the last three months, including the 20% who saw their incomes fall. Just 14% said they were better off than in July.
The insurer's Health and Wellbeing Monitor will survey 4,000 consumers about their earnings, saving and spending to track the impact of the coronavirus crisis on the nation's household finances.
Additionally, 22% expect their finances to worsen over the next three months. Just 14% expect their fortunes to improve.
LV= raised the alarm that financial hardship, especially among the 40% of Britons aged 55 to 64 who have seen their economic situation decline over the last three months, could impact retirement plans.