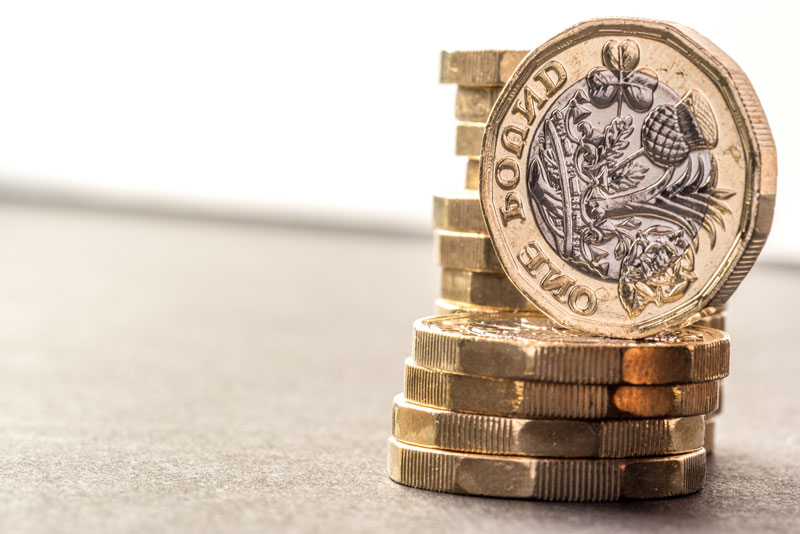 Brits Responsible for £1 Billion Debt in Other People's Names, BBC's Panorama Finds
Britons collectively hold more than £1 billion of debt from guarantor loans, an investigation by BBC's Panorama has found.

Guarantor loans enable people with poor credit histories to obtain loans, but they leave both the borrower and the guarantor, typically a friend or relative, liable for the repayments—and any penalties for non-payment.
The number of people seeking assistance from consumer advocate Citizens Advice about guarantor loan debt has doubled in the last two years, to 3,000.
Panorama warns that guarantor loans are enabling people to take on more debt than they can afford.
The programme, which aired Monday, highlighted the case of Emma Kerry, who took out four loans from Amigo, the UK's largest provider of guarantor loans.
She already had already borrowed £8,500 from Amigo and was making payments of £200 a month when she applied for her fourth loan, to go on holiday, in 2017.
"It was quite simple really. I had a guarantor and we both filled in the paperwork and I think within 24 hours the money was paid out," she said.
Using a guarantor loan, she borrowed £10,000, about half of which went to paying off her existing Amigo debt.
But with high interest rates, she'll end up paying back £23,000 over the five year term of the loan, more than double the amount she borrowed.
Amigo told Panorama that they thoroughly vet all loan applications, including running affordability assessments. Both Emma and her guarantor passed the assessments, demonstrating they were able to make the monthly repayments on Emma's loan.
Amigo provided the BBC with evidence about the two customer case studies featured on the show, including Emma's, including recorded conversations, which the lender says show both the borrowers and the guarantors were aware of their responsibilities and liabilities with respect to the loan.
Amigo also disputed that its business operates similarly to the widely discredited payday lenders.
"Amigo is not a high-cost-short-term lender," a spokesperson for the company said.
"Our APR is similar to that charged by credit-unions, who also provide a mid-cost product. We offer customers an entirely different product to payday lenders and operate in an entirely different market."
Amigo and other guarantor loan providers have recently faced scrutiny from the Financial Conduct Authority (FCA), with the regulatory body expressing concerns that guarantors don't fully understand their liability and the risk they are shouldering. Interest rates on guarantors loans—49.9% on loans from Amigo—are too high, the FCA has suggested.
Amigo said it would "work harder to dispel" "urban myths" about the company and its customers.
Amigo joined the FTSE 250 last year, shortly after the launch of its official initial public offering. Revenues were up 38% year-on-year in May, ahead of forecasts.
Amigo said it was its success that had attracted the attention of regulators and insisted that its loanbook didn't reflect any of the alarming trends highlighted by the FCA.
"Arguably, Amigo being a public listed company has raised the profile of the guarantor loan product," Amigo chairman Stephan Wolfe said.
"It's such a good product and has grown a lot faster than the wider market for mid-cost credit, so it's natural for the regulator to look at it," he added.
But there were suggestions that reputation concerns and the threat of new regulation have already dampened investor interest in Amigo. Amigo was downgraded Monday by broker Shore Capital, amid the thread of greater regulation, and shares fell 4% in afternoon trading.
"While performance was strong, the outlook is perhaps less so reflecting the increased regulatory spotlight on the guarantor lending sector and a more uncertain macroeconomic environment," read a note to clients," analysts at Shore Capital wrote to clients, recommending they sell shares in Amigo.