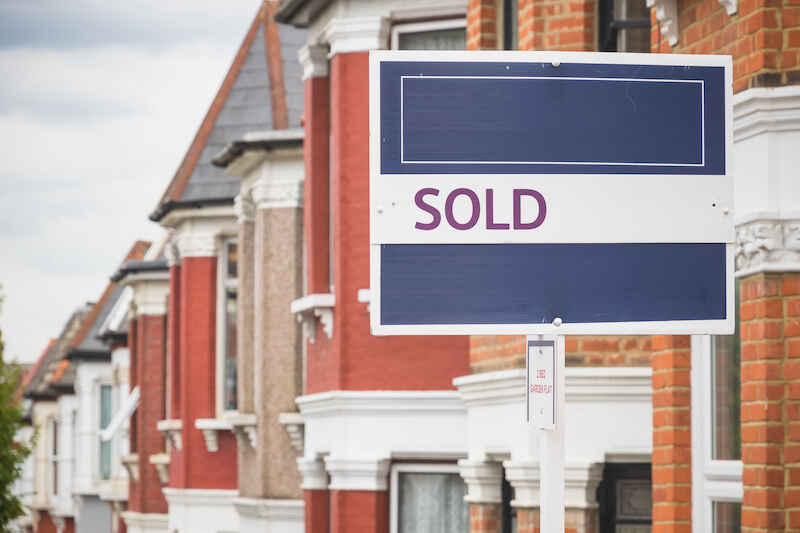 Pandemic Boom Pushed House Prices up 20%
The cost of the average UK home has jumped £44,000 over the past two years, as the housing market shook off lockdowns and the recent strain on households budgets.
Nationwide Building Society revealed that the average house price rose by nearly £5,000, or 1.7%, in February alone, to breach £260,000 for the first time.
With house price inflation at 12.6% in February 2022, the average home cost £260,320 - £44,138 or 20% higher than in February 2020.
While house prices briefly dipped as the housing market was frozen during the first lockdown in the spring of 2020, they had rebounded by the summer, as the government suspended stamp duty for most buyers.
The stamp duty holiday - and a rush for more space and homes outside of London for those whose priorities had shifted during the pandemic - caused a scramble for properties in late 2020 and early 2021, despite continued lockdowns. Robust sales were also aided by ultra-low rates on mortgages.
But prices barely dipped when, after multiple extensions, the stamp duty holiday finally wound down in England at the end of September. And they continued their upward trajectory through the autumn, even as inflation and the cost of living rose and the Bank of England hiked the base rate from its emergency low.

In total, house prices rose £29,000 in just a year between February 2021 and last month.
Mortgage rates are now dearer and incomes pinched, but buyers haven't been deterred - yet. Mortgage approvals in the early months of 2022 have remained above pre-pandemic levels.
Nationwide's chief economist, Robert Gardner, attributed the buoyant market to "a combination of robust demand and limited stock of homes on the market has kept upward pressure on prices."
But he said the strong market is "a little surprising, given the mounting pressure on household budgets from rising inflation, which reached a 30-year high of 5.5 per cent in January, and since borrowing costs have started to move up from all-time lows in recent months."
"The strength is particularly noteworthy since the squeeze on household incomes has led to a significant weakening of consumer confidence," he added.
Nationwide's data echoes the latest update of the Office for National Statistics' (ONS) House Price Index, which found house prices rose 10.8%, or £27,000, between December 2020 and December 2021.
But market watchers warn of headwinds that will impact price growth in 2022.
Andrew Montlake, managing director of mortgage broker Coreco, said: "Interest rates are set to rise further to contain spiralling inflation, tax hikes are getting ever closer and energy and grocery bills are skyrocketing.
"Moving forward, it's likely that people's borrowing power will wane as lenders take into account these extra costs and that will cause the market to cool down."
But the impending stall in house prices will be little comfort to young renters who find their first home now £44,000 further away than before the pandemic.
Sources