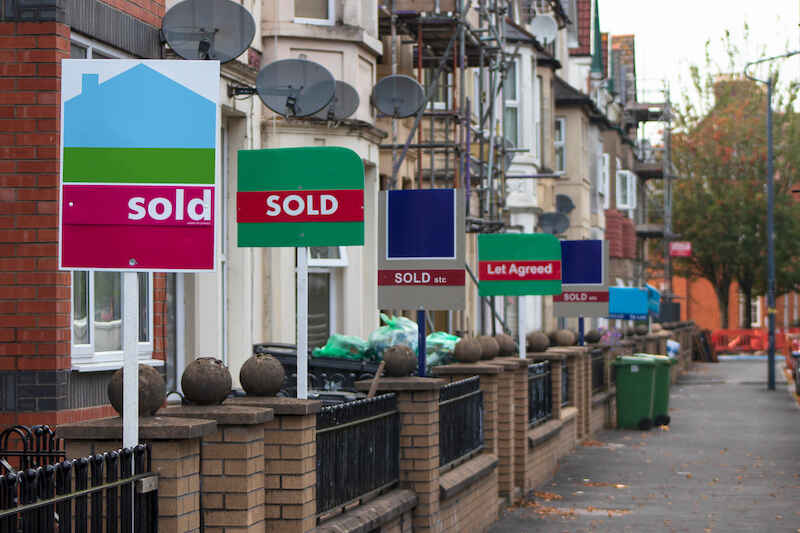 Average House Price up 10.8% in 2021
The average UK house price climbed by 10.8% or £27,000 between December 2020 and December 2021 to hit £275,000, according to the latest House Price Index from the Office for National Statistics (ONS) and Land Registry.
Across 2021, house prices were up in all four nations:
in England by 10.7% to £293,000

in Wales by 13% to £205,000

In Scotland by 11.2% to £180,000

In Northern Ireland by 10.7% to £159,000
However, price inclines varied by region. While prices grew just 5.5% annually in the country's most expensive housing market, London, they surged by 13.6% in the South West of England.
ONS attributed partly the uptick in prices over the last year to the continuing Stamp Duty holiday, which eliminated the tax on properties worth up to £500,000 and saved homebuyers up to £15,000.
Designed to stimulate a property market frozen by the coronavirus crisis, the tax relief triggered a scramble to complete house purchases before it concluded. This led to a spike in prices in March, when the tax holiday was originally due to end in all nations. The tax break was then extended in England, Wales, and Northern Ireland, with a gradual stepdown over the summer. That led to further spikes in June, before one deadline, and then in September, as the relief was finally phased out.
When the tax break ended, the housing market didn't experience the cliff edge some market watchers had warned of. Prices dipped slightly in October but by November were climbing once again. Prices rose 0.8% between November and December 2021.
Prices have remained high because the fundamentals of the UK's housing market haven't changed: there are still too many buyers and not enough properties, warned Sarah Coles, personal finance analyst at Hargreaves Lansdown.
"Right now, there's a floor under prices, because of the shortage of properties for sale, after a year and a half of buyer numbers rising and seller numbers falling," she said.
Prices were also boosted by the availability of cheap mortgages, as lenders finally passed on 2020's cuts to the Bank of England base rate onto borrowers, with a raft of sub-1% mortgages. Subsequent hikes of the Base Rate in December and February have meant the withdrawal of those ultra-low interest rates and higher mortgage bills for those on standard variable rates, both of which will have a cooling effect on the market this year.
"With interest rates increasing and the opportunity of a stamp duty saving now long gone, we expect to see a more measured market performance over the coming year," Kimberley Gates, Head of corporate partnerships at Sirius Property Finance, said.
"While there's certainly no reason to panic, the monthly cost of a mortgage will start to climb for those that aren't locked into a fixed rate and this will impact the price buyers are willing to pay to climb the property ladder."
But 2021's surge in house prices will be bad news for young renters trying to get onto the property ladder. Simultaneously, their ability to raise a deposit is being impacted by inflation and the soaring cost of living, which is driving up the price of everything from energy bills to groceries. Young people's incomes will also be pinched by the higher national insurance contributions they'll pay from April and the lowered threshold for student loan payments expected to be imposed this year.
But those escalating energy costs may push homeowners to seek properties that are cheaper to heat and more sustainable. Their downsizing could free up housing stock for younger buyers, said Jeremy Leaf, north London estate agent and former RICS chairman.
"Increasing energy costs in particular are starting to encourage potential downsizers to think more seriously about the long-term suitability of their present homes, which should help to balance out supply and demand," he explained.
Sources