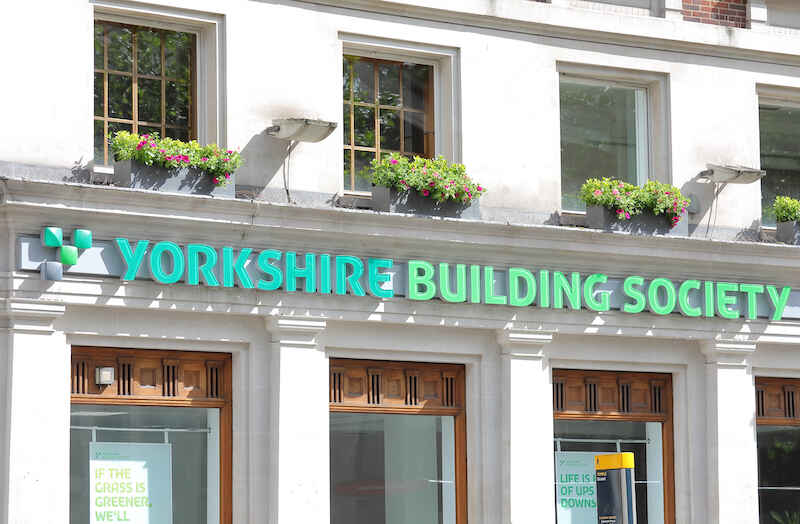 Yorkshire Building Society Launches Record-Breaking 0.78% Mortgage
Another week, another attention-grabbing mortgage offer, this time from Yorkshire Building Society.
Just days after the Co-operative Bank's Platform arm launched a 0.79% two-year fix, Yorkshire BS said "hold my beer." Its latest offer to buyers and remortgagers is a two-year tracker with an opening rate of 0.78%.
The headline rate is available to borrowers with a 35% deposit or home equity. It comes with a free valuation and a £995 product fee—refreshingly cheap for a low-interest mortgage. Lenders often try to claw back money with steep fees: Platform charges £1,499 for its 0.79% deal.
Borrowers with smaller deposits can take advantage of a 0.89% rate on 75% LTV mortgages, while those with just 5% to put down will pay 2.59% interest at the outset.
The catch is that Yorkshire BS's deals are tracker mortgages. The 65% LTV product rides 0.68% above the Bank of England's base rate, set at a historically low 0.1% since March 2020. This gives the mortgage an interest rate of 0.78% right now, but if the central bank raises rates, your mortgage bills will also increase.
Tracker mortgages fell out of fashion when the base rate was first cut. But as competition has hotted up in the mortgage market, lenders are relaunching them: the number of tracker products on the market nearly doubled from 96 in March to 176 in September, according to data from Moneyfacts.
The new range from Yorkshire Building Society includes the first trackers the lender has launched in several years. The mortgages "expands the number of options available to borrowers who, in a low rate environment, may wish to take advantage of lower monthly payments," Ben Merritt, senior mortgage manager at Yorkshire Building Society, said.
Will Threadneedle Street raise the base rate before your two-year tracker ends? No one knows for certain. At its September meeting, the Monetary Policy Committee voted unanimously to hold interest rates at 0.1%. However, a slowdown in the UK's economic recovery and rising inflation could push the bank to act.
While few anticipate the Bank of England will hike the base rate before Christmas, early 2022 could see it boosted to 0.5%, forecasters say. Further hikes to 0.75% or even 1% could be in the pipeline over the next two years unless inflation subsides. So borrowers should ensure they can afford higher bills before leaping on an eye-popping opening rate.
"As with any variable mortgage that tracks the Bank's base rate, it's important to make sure any increase in monthly payments could be afforded, should the base rate rise," Merritt said.