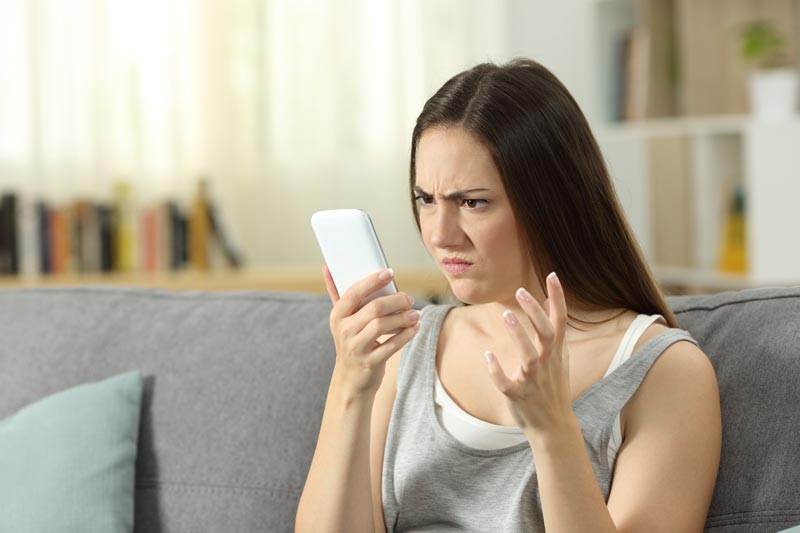 Ofcom to Cap Price of Call to Premium 070 Numbers
British telecoms regulator Ofcom will impose a price cap on calls made to 070 to clamp down on fraud and spare customers shock phone bills.
Premium 070 numbers are designed to be a 'follow me' service, rerouting calls to another number, so the recipient can keep their own number private. They're often used in classified adverts instead of a personal number.
However, many customers confuse 070 numbers for mobile numbers, which always begin with 07, and are unaware that by calling them they face charges of up to £1.10 per minute.
Fraudsters are also taking advantage of consumers' confusion about the costs of 070 numbers to fleece them for these fees. Common tactics include posting 070 numbers in fake job adverts and leaving missed calls from these numbers on phones so customers will call them back.
Of the 2.6 million calls made to 070 numbers in 2017, an estimated 20% involved fradulent activity.
Jonathan Oxley, Ofcom's Competition Group Director, said: "Millions of calls are made to 070 numbers, but many people aren't aware of the high costs of calling them. This can lead to people receiving much higher bills than expected."
Charges for 070 numbers currently range from 45p per minute for customers on pay-as-you-go deals with Vodafone to £1.10 per minute for customers on Sky's pay monthly contracts.
To tackle abuse, Ofcom will institute a cap on the wholesale price of these calls, the fee a company controlling the 070 number can charge a caller's phone company for connecting the call.
Currently, these wholesale prices can be as high as 39p per minute. The new cap will bring these charges in line with the cap Ofcom already sets for calls to mobile numbers, around 0.5p a minute. Lower prices should allow mobile phone companies to include 070 in free calling allowances, as they do for calls to mobile phones.
"We're slashing the wholesale cost of connecting 070 numbers. There's no reason why phone companies shouldn't pass this saving on to their customers as soon as possible," Oxley said.
There will be a 12-month "implementation period" before the cap comes into effect, on 1 October 2019, to give the companies that sell or use 070 numbers a year to adapt to the changes, including contacting customers and updating billing systems, Ofcom announced.
Businesses are likely to move to other premium numbers, an outcome Ofcom welcomes.
"If any companies do move to other number ranges, it will be to ranges that our research suggests are more familiar to consumers, and people would have a better idea of the likely cost of calling them," Ofcom said.