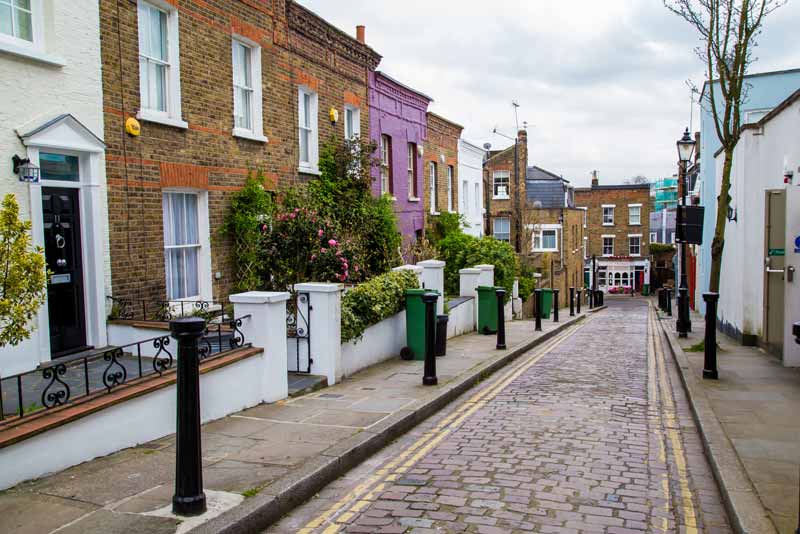 No Properties Left in London for Under £100,000
With no houses for sale in the capital under £100,000, a new price floor has emerged in the capital's property market.
This news comes in light of research commissioned by the online estate agents Housesimple, which excluded shared ownership and auction properties, houseboats and retirement homes.
Sam Mitchell, Housesimple CEO called the "the death of the £100,000 property" in London an "inevitable" consequence of rising prices. He further expressed concern that there were only four properties on the market at under £125,000.
These four homes are the only ones left in the city that are exempt from stamp duty. The duty rates, also called 'consideration', do not apply to properties with purchase prices between £0 and £125,000. First-time buyers do not have to pay the tax on homes up to £300,000, which exists to cover the cost of the legal documentation for the transaction.
An average London property, which would currently cost you £484,926, with a sale completed on 22 January 2019, would incur £9,246 of stamp duty.
Mitchell said: "This research highlights the need for properties at the lower end of the market. Shared Ownership and Help to Buy have helped people on average incomes get a foot on the ladder, but both schemes have their critics.
"It can be complicated to sell a property if you only have a small stake in it, and expensive to increase your stake, as there are additional costs to consider."
Whilst house price inflation in London has certainly slowed, and many regions of the capital showing prices falling, affordability issues plague the market. Those on average salaries are a particular concern.
According to the Office for National statistic, an individual earning the average UK salary of £27,271, who has secured a mortgage of three times their salary, would require a deposit of almost £20,000 to secure a home worth £100,000.
The study showed that the cheapest property left on the market now in London is a small studio flat in Havering which is asking for offers over £100,000.
Following this, the next cheapest property is a study flat in Bexley for £105,000, and then a studio flat in Croydon for £120,000. Similarly, a one bed flat in Walthamstow is looking for a cash offer of £125,000.
Whilst the London property prices exclude those on an average salary, Mitchell warned that "we should be careful wishing for a Brexit slump" in prices. He explained that "even a 10 to 20% drop in prices could push thousands of people into negative equity and unable to move."
Mitchell concluded that whilst London prices cooling will help buyers' negative equity, overall prices drops "wouldn't be a good outcome for anyone."
Except, of course, first time buyers.