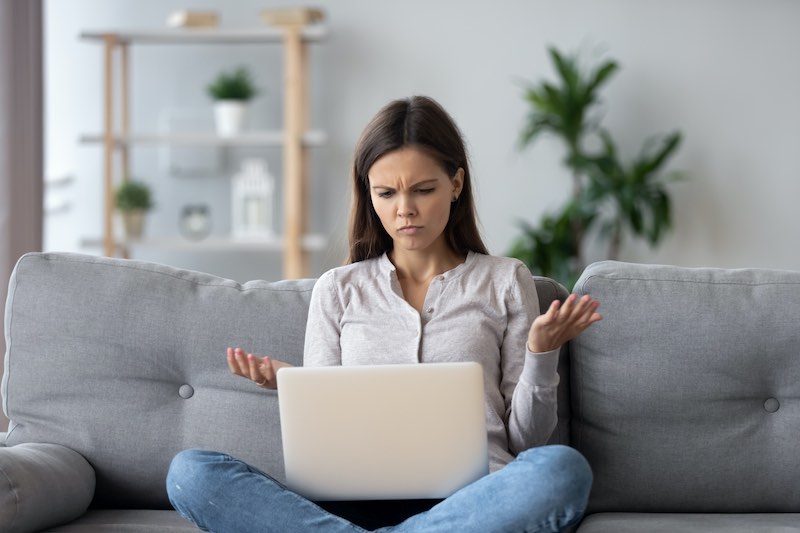 NS&I Customers Struggling to Withdraw Savings
Customers trying to withdraw savings from their NS&I accounts ahead of massive interest rate cuts next month are reporting tech glitches on the bank's website and lengthy waits to speak to customer service agents.
Savers are reportedly seeing error messages when they try to withdraw funds through the bank's online platform. Customers desperate to access their cash are turning to the bank's phone lines to make transactions. But there they're facing waits of more than an hour, disconnections and a recorded message telling them to go back online.
Those who email receive a curt response stating: "Coronavirus: sorry, we can't reply to most emails."
A spokesperson for the bank said: "We are aware that some NS&I customers using our online service are currently having difficulty when trying to withdraw money from their accounts.
"This is due to a technical issue which we are working to resolve as quickly as we can and we apologise for the inconvenience caused.
"We are currently seeing very high call levels to our customer service team, and customers will experience a longer wait than usual to get through. However, customers can withdraw money from their NS&I accounts by phoning 08085 007 007."
It's also possible to send NS&I withdrawal instructions by post, using a form on the bank's website. However, the bank has cautioned that it is currently taking up to two weeks to process withdrawal instructions it receives by post. It's asking customers to try to make withdrawals online "unless you have no other choice."
The surge of withdrawal requests comes following a recent announcement by NS&I that it will slash the interest it pays on its previously market-beating savings products from 24 November.
The Direct Saver instant-access account, currently paying 1% interest, will pay just 0.15% from November, while rates on the Direct ISA will fall from 0.9% to 0.1%.
NS&I Income Bonds will see the steepest cut in interest rates: from 1.16% to just 0.01%, a 99% reduction. 186,000 customers hold £22 billion in NS&I Income Bonds.
The bank is also cutting the chances of winning a Premium Bond prize.
This latest customer service meltdown follows months of frustration for customers of the state-owned bank. Charged with raising £35 billion to fund the government's coronavirus relief measures, NS&I offered market-leading interest rates on its Treasury-backed savings accounts through the summer, as interest rates from other financial institutions melted to nearly zero.
Savvy savers scrambled to open accounts with NS&I, deluging the bank with applications and deposits just as its call centre staff transitioned to working from home.
The result was chaos. Customers have reported delays of weeks when they try to withdraw cash from their accounts or top them up; waits of more than an hour to speak to call centre staff; and payments that are mistakenly processed three times and refunds that take days to materialise. They're even struggling to access money in deceased relatives' accounts, even when it has been earmarked for funeral expenses.

Chief executive Ian Ackerley has apologised for customer service failings he's called "galling."
Despite the poor service and lengthy waits, consumers managed to deposit £14.5 billion into NS&I accounts between April and June, nearly double the £8 billion deposited over the same months in 2019. A similar amount is thought to have been deposited between July and September. But many of NS&I's 25 million savers will now be wanting to move their money to accounts paying more interest elsewhere.