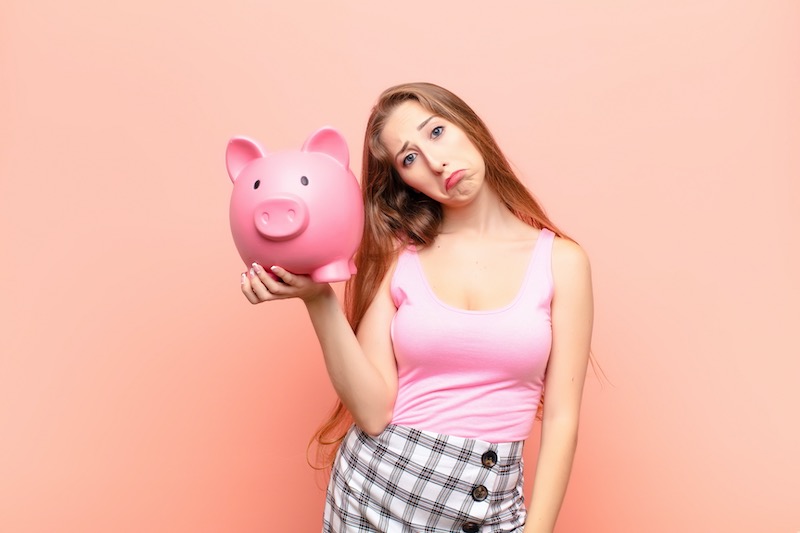 Inflation Hits 5-Year Low But Just 11 Savings Accounts from Major Banks Beat It
A sharp drop in the consumer price index (CPI) means that hundreds of savings accounts now beat the rate of inflation, but you'll have to be a savvy shopper to find them. Few are offered by the country's largest banks.
Inflation fell from 1% in July to just 0.2%in August, the lowest level since December 2015, after Eat Out to Help Out slashed the cost of restaurant meals, VAT was trimmed and the price of plane tickets fell for the first time ever.
The slowdown in inflation means that 661 savings accounts now beat or match the rate of inflation, up from 91—and just one easy-access account—in July.
But most of these inflation-beating accounts are from challenger financial providers. The savings rates offered by high-street stalwarts like Barclays and HSBC are still so low that just 11 accounts outpace or match even rock-bottom inflation.
Since late July, the UK's five largest banks—Barclays, HSBC, Lloyds, NatWest and Santander—all pay less than £1 interest on every £10,000 held in their easy-access savings accounts. Savings rates have melted away since the Bank of England base rate was cut to a historic low of 0.1% in March.
Today's offerings aren't much better. There is just one inflation-beating easy-access savings account from the seven high street giants: Nationwide's Triple Access Online saver, paying 0.25% interest.
However, there are 86 inflation-beating easy-access accounts available from other providers, including those which far outpace Nationwide's offerings. The best buy is from Skipton Building Society, paying 1.2% interest. If you're stashing away £10,000, you could earn £95 more in interest by choosing Skipton Building Society over Nationwide.
If you're willing to lock your money away for longer, Barclays, HSBC and Nationwide pay 0.3% interest on one-year fixed-rate bonds.
But again if you look further afield, you'll find even better rates, including the 1.25% interest rate paid by Secure Trust Bank.
With inflation predicted to rise again, savers should try to maximise the interest they earn, so they're not losing money in real terms.
But don't expect the high street giants to start paying more interest. Andrew Davis, commercial director at TSB, recently denied that the interest paid on savings was important to customers, saying it was just "the icing on the cake."
The low interest paid on savings hasn't stopped consumers from shovelling money into savings accounts, including those from major banks, as they brace for economical upheaval. Savings deposits held by Barclays swelled by 10% in the first six months of the year, to £20.2 billion, while Santander saw an additional £6 billion deposited into its accounts, although both banks pay little in return.