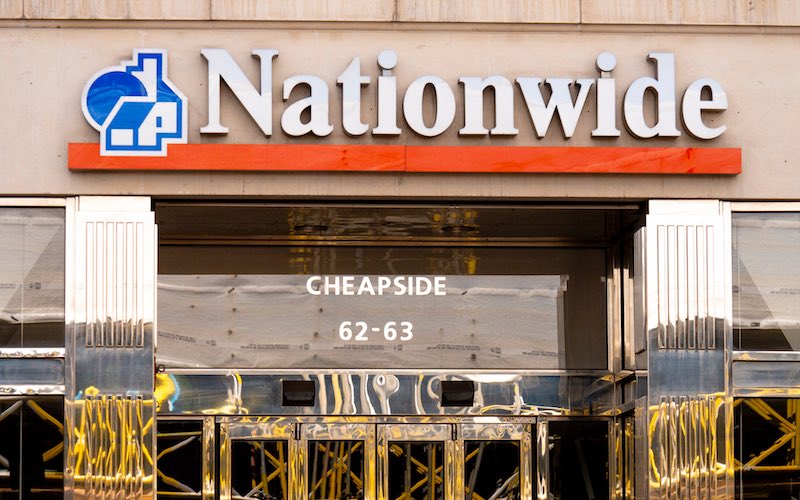 Nationwide to Slash Rates on Market-Leading Current Account
Savers have just days to lock in a 5% interest rate on Nationwide's FlexDirect current account. The building society will slash the rate to just 2% on Friday, 1 May.
As savings rates have eroded following the emergency cut to interest rates, Nationwide's FlexDirect has become the only current account offering a 5% AER return. Now Nationwide is joining competitors and trimming rates itself.
However, customers who begin an application for a FlexDirect current account before Friday can lock in 5% AER, paid on balances up to £2,500, for the first 12 months. After the first year, the rate falls to just 0.25% AER, paid only on the first £1,500.
At 5% AER, you'll earn £125 in interest if you keep the account's balance at £2,500 for a year. Once the rate is slashed to 2%, account holders will earn a maximum of just £30 interest in the first year—nearly £100 less.
Nationwide isn't the only bank slashing interest rates on its current accounts in May. On 2 May, rates on TSB's Classic Plus Account will halve, from 3% to 1.5%, paid on £1,500.
Benefits from Santander's popular 123 Current Account will also dwindle. From 5 May, the bank will trim the interest rate it pays on balances up to £20,000 from 1.5% to 1%, costing four million account holders up to £100 a year. Additionally, previously unlimited cashback on the account will be capped at £15 a month. The £5 fee for the account will remain the same, however.
Digital bank Starling will cut the rates it pays on its one million current accounts from 0.5% on balances up to £2,000 and 0.25% on balances up to £85,000 to just 0.05% on all balances up to £85,000.
Some banks are reacting to the Bank of England's move last month to slash the base rate from 0.75% to 0.10% in response to the coronavirus crisis. However, Santander had announced changes to its 123 accounts in January.
Savers looking for other destinations for their money will be hard-pressed to find better offers. Interest rates have cratered across the market and savings products have been withdrawn. 
The number of fixed-rate cash ISAs on offer fell by 45% in a month, from 187 in March to 103 in April. 
With the narrowing of the market, average interest rates on cash Isas have declined, to 1.15%, from 1.29% in March and 1.62% last April. The top interest rate paid on cash ISAs is now just 1.61%, down from 2.3% a year ago.
Furthermore, there are now just 37 five-year fixed-term savings accounts available, down a third from March, when savers could choose between 58. Average interest rates have tumbled to 1.28%, from 1.87% a year ago. The best-buy five-year fix now pays just 2% AER, down from 2.75% in April 2019.