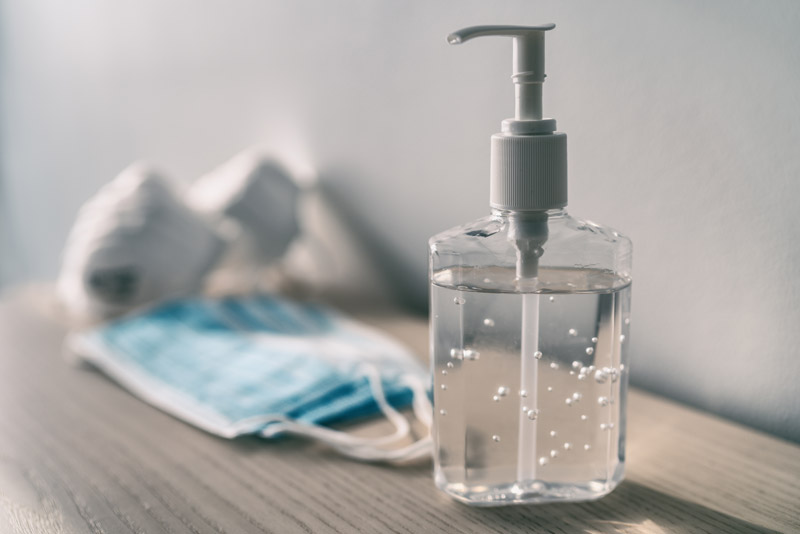 Coronavirus: How has the crisis affected renters?
The coronavirus has changed the world with many people experiencing job losses and/or significantly reduced income. This means keeping up with rent and bills can be a cause for concern.
If you're struggling financially in this uncertain time, there is extra support out there.
The government has tried to reassure, with Robert Jenrick, the housing secretary, saying: "The government is clear – no renter who has lost income due to coronavirus will be forced out of their home, nor will any landlord face unmanageable debts." They have introduced a package of measures to protect renters affected by coronavirus meaning that no renter in either social or private accommodation will be forced out of their home. But how does this affect renters in reality, and what happens if you really can't make rent?
I can't pay my rent because of coronavirus
Being on lockdown has undoubtedly affected many people's income other than those deemed essential workers (and we salute you!), or those who are able to work as normal from home. Naturally, if your income has been affected, you'll probably be struggling to pay rent as normal.
Make sure you speak to your landlord or council if you are having trouble paying rent so they are aware of your situation and you can work out how to move forward.
If you've been directly affected by coronavirus, you may be able eligible for Universal Credit or you may be able to increase your existing UC payments to help you cover your living expenses.
You can access Universal Credit or other benefits if:
you have coronavirus, or you're following guidance to stay at home in quarantine for 2 weeks
you've lost your job as a result of the coronavirus lockdown
you're self-employed and are earning less/can't work
you can't work because your workplace has closed
If you're also worried about the threat of eviction, the government has introduced measures to ensure no one is evicted at this time. Furthermore, the courts are closed until the end of lockdown so evictions cannot legally take place until at least June.
Private renters affected by coronavirus
The first thing to do is inform your landlord or letting agent as soon as possible if you're struggling to pay rent. Your landlord may be understanding and together you can decide on an affordable repayment plan, rent reduction or to accept late payments.
Your landlord may be eligible for a buy-to-let mortgage holiday, which may encourage them to pass any temporary savings they make on to you as a tenant. Speak to your landlord or letting agent to see if this is the case.
Shelter has some useful resources for private renters.
If you have lost your job or earning power, claiming benefits will help while you are unable to work. You can apply on the gov.uk website. Your local council should also be able to help and advise.
Public sector tenants (council or housing association properties) affected by coronavirus
Speak to the council or housing association if you are having trouble paying your rent in social housing. You may be able to claim for Universal Credit, or access more funds than you currently are receiving, and they may have further support packages. Councils offer hardship funds for people who are struggling financially.
Benefits
There are a number of different benefits you may be able to claim for depending on your situation. We take a look at what is available if you're affected by coronavirus:
Statutory Sick Pay (SSP) - if you have a job and you're ill or self isolating
Employment Support Allowance (ESA) - if you're self employed or can't get SSP and have paid enough National Insurance for 2 tax years.
Universal Credit - you can claim for this as well as SSP and you can get it if you're self-employed and are unable to work due to coronavirus.
Your local council may be able to give you extra help from a hardship fund. Contact them directly via their website or give them a call. If you've claimed for Housing Benefit or the Universal Credit housing element but it doesn't cover all your rent, you might be able to get a Discretionary Housing Payment (DHP). DHP is an extra payment from your local council to help pay your rent which you don't need to pay back.
Contact your local council to find out what benefits and support you may be eligible for, or visit gov.uk.
Eviction and coronavirus
The government has introduced new measures that mean that you can't be evicted during this national emergency.
It's illegal for your landlord to evict you without following the eviction process, and the government's new rules mean that court proceedings for eviction are on hold until at least 25 June 2020. This is the case regardless of when your landlord applied to court (either before or after the pandemic). This means you cannot be evicted during this time. Official advice is to stay in your home even if your landlord wants to evict you. The new rules also mean they have to give you a 3 month notice period if they do want to begin eviction proceedings.
Even though these are challenging times, there is support from our government and councils, as well as from independent bodies, including charities such as Shelter, and local renters' unions. If you're struggling, make sure to seek out advice from the appropriate parties, and above all, make sure you stay safe.
Resources for further support: