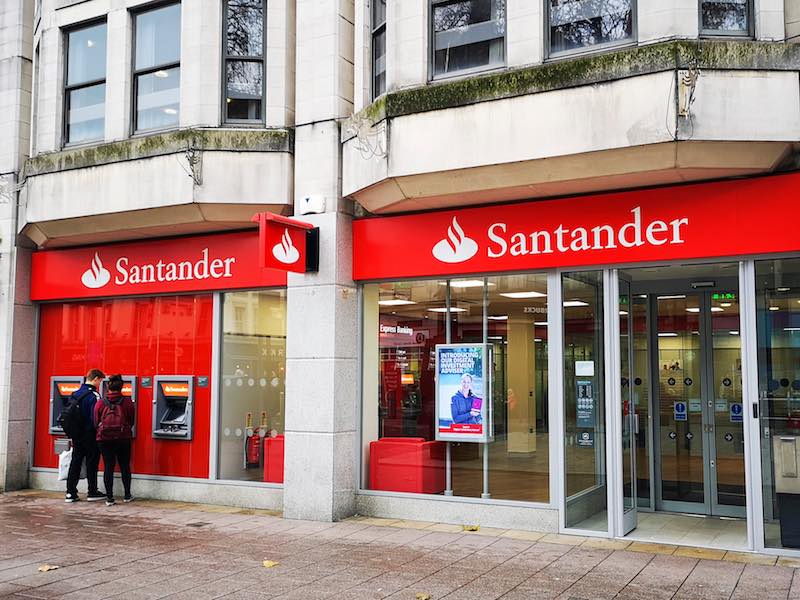 Santander Cuts Interest Rate and Cashback on its 123 Accounts
Santander has slashed the perks on its flagship current account, a change that will cost its four million account holders up to £100 a year.
From 5 May 2020, the interest rate on the bank's popular 123 account will be cut from 1.5% to 1%, on balances up to £20,000.
Meanwhile, previously unlimited cashback offers will be capped at £15 a month. The monthly fee of £5 for the account will remain the same.
The Spanish bank's 123 account was launched in 2012 and quickly became one of the most popular current accounts on the market, offering competitive interest rates on large deposits and up to 3% cashback on bills. TV adverts featuring Ant and Dec and Olympic track and field star Jessica Ennis-Hill boosted the brand's profile and attracted customers.
Campaigners have now accused Santander of duping those customers, as it's stripped perks from the account.
James Daley, founder of campaign group Fairer Finance, said: "Santander's 123 account was one of the best-value and most innovative accounts on the market when it launched eight years ago.
"But, over the past few years, Santander has slowly whittled away at the account's value — raising fees, cutting interest rates, and now capping rewards. It's hard not to see it as a calculated cynical plan.
"Current account customers are well known to be reluctant switchers — and very few of those who were brought in by the attractive features of the 123 account will move their business elsewhere."
But even motivated switchers may find few better offers elsewhere. Santander's changes follow a market-wide push to curb the benefits on current accounts.
In July, TSB cut the interest rate on its Classic Plus account from 5% to 3% on balances up to £1,500, slashing the amount customers could earn in interest from £75 to £45 a year.
Nationwide, the UK's largest building society, stopped paying any interest at all on its FlexPlus packaged bank account in November. It had previously paid 3% on balances up to £2,500. Customers could previously earn up to £72 a year in interest.
And from February, NatWest and RBS will suspend their offer of 2% cashback on household bills.
Like nearly all its competitors, Santander will also hike its overdraft rates to 39.9% and scrap unarranged overdraft fees from April, when new Financial Conduct Authority regulations around overdraft transparency come into force.