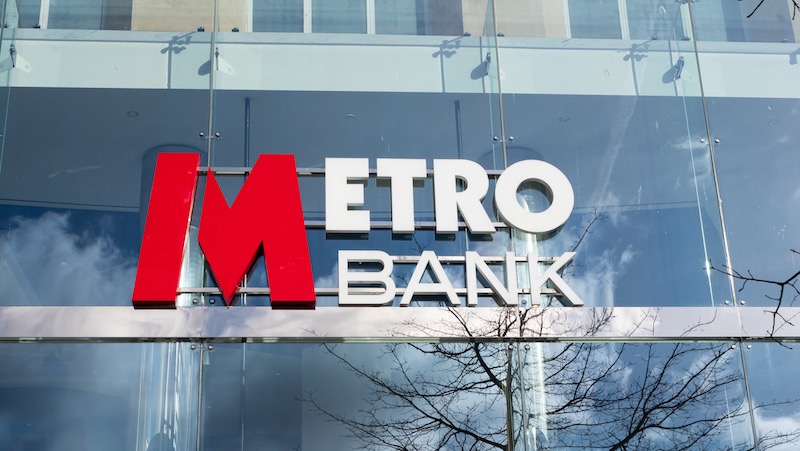 Metro Bank Joins Pack and Hikes Overdraft Rates
Metro Bank will more than double its overdraft rates to 34% from April, following the lead of other banks and in response to new FCA regulations.
The bank currently charges 15% EAR for both arranged and unarranged overdrafts. With the new rates, to come into effect 25 April, customers will see that rate more than double.
However, in December Metro Bank scrapped the £10 flat fee fixed to any payments which took customers into their unarranged overdraft (capped at £60 a month), so some customers will come out ahead after pricing overhaul.
Metro Bank has claimed that 93% of its customers who use overdrafts will pay the same or less under the new pricing scheme.
A spokesperson for the bank said: "We're making some changes to our overdraft pricing for personal customers, including removing all paid and unpaid item charges. This is in line with the new regulations to make it easier for customers to compare overdrafts. "
The 34% rate attached to Metro Bank's overdrafts is also lower than the 39.9% most banks have adopted in response to the FCA's changes and lower than the 49.9% some customers of Lloyds, Halifax and Bank of Scotland will pay for their overdrafts.
The banks are hiking overdraft rates in response to new rules, in force from 6 April, designed to make overdraft fees clearer and more transparent. The new regulations require banks attach interest rates rather than flat fees to overdrafts, so customers can compare them to alternative financial products such as credit cards loans. Banks will also be prohibited from charging more for unarranged overdrafts.
Although banks have, across the board, responded to the new regulations by hiking their overdraft fees, the regulator has insisted that 70% of customers will be better or no worse off.
Christopher Woolard, the FCA's executive director of strategy and competition, said: "Our changes expose the true cost of an overdraft. We have eliminated high prices for unarranged overdrafts. This will result in a fairer distribution of charges, helping vulnerable consumers, who were disproportionately hit by high unarranged overdraft charges, and many people who use their overdraft from time-to-time."
Customers who will be negatively impacted are those who use their overdrafts to borrow large amounts for long periods of time. Those customers would be better served by other types of credit than by overdrafts, Woolard said.
This week, Metro Bank narrowly missed being named the UK's most recommended bank in customer service league tables, beaten by First Direct. 82% of Metro Bank's customers would recommend the bank to their family and friends, according to an Ipsos-Mori survey.