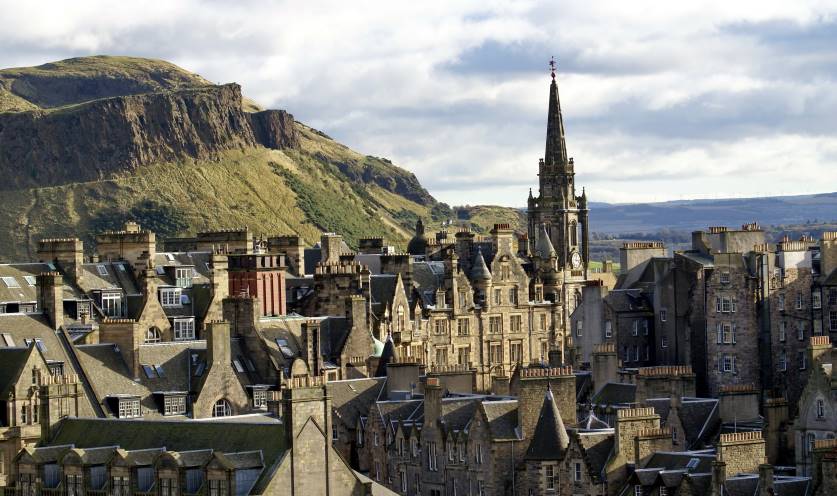 Quarter of Homes are Airbnbs in Certain UK Areas
One in four homes in certain areas of the UK, including Edinburgh, are listed on Airbnb, according to a report.
Recent analysis from the Guardian has revealed that some parts the country, both in cities and rural areas, have one Airbnb listing for every four properties. Campaigners have been arguing that the rise in short-term lets is 'out of control' and fuelling the UK's housing crisis.
"The unchecked growth of online holiday lettings is depriving communities of much-needed homes," said Dan Craw, director of affordable housing campaign group Generation Rent. "In rural areas and cities alike, the story is the same: young adults can't afford to settle down in the areas they grew up in."
The area with the highest concentration of Airbnbs is Edinburgh Old Town, with 29 out of every 100 properties there listed on the short-term rental platform. The second-highest concentration is on Skye, with 25 in 100 homes on the Scottish island listed on Airbnb.
Alistair Danter, the project manager of the Skye's tourism management organisation, SkyeConnect, sees the benefits Airbnb can bring to the island, but is concerned over the lack of regulation over the short-let market.
Mr Danter told the Guardian: "It's an effective platform that has given people an opportunity to start a viable business or earn some extra money in an area of the country where wages are low.
"The downside is that it is grossly unfair that you can open up your house to guests without needing a single check, certification or public liability insurance. Some form of regulation is required."
The area with the highest concentration of Airbnbs in England is Woolacombe, Georgeham and Croyde in North Devon, with 23 listings in every 100 homes.
According to the Guardian, there were around 257,000 properties listed on Airbnb in the UK in January 2020, compared to just 76,000 in April 2016.
A spokesperson for Airbnb said: "Airbnb has long led the way on home-sharing rules and we are currently working with the government and stakeholders across the UK on proposals for a host registration system to ensure that rules work for them too."