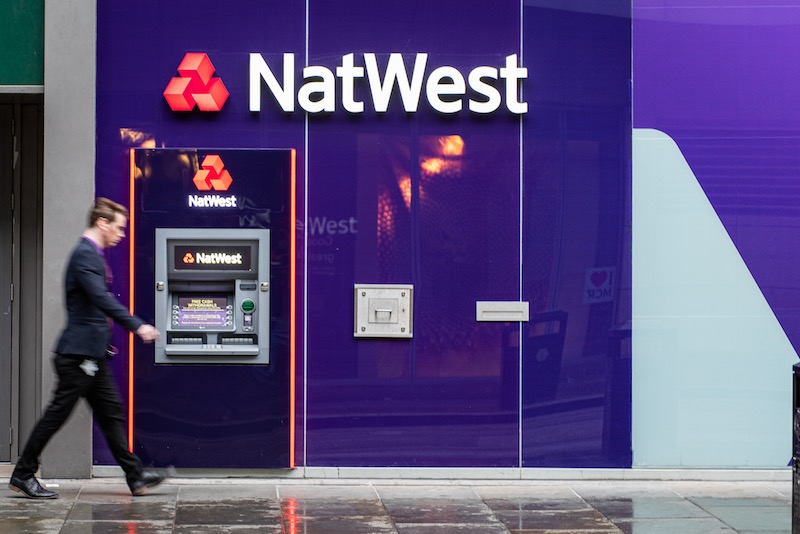 NatWest and RBS Become the Latest Banks to Hike Their Overdraft Rates
NatWest and Royal Bank of Scotland will double their overdraft rates, to comply with new Financial Conduct Authority (FCA) rules designed to make overdraft fees more transparent.
From March the banks will charge a blanket 39.49% interest rate on all overdrafts, nearly double the current rate of 19.89%. They'll simultaneously be scrapping a £6 monthly usage free
The FCA said with the increase in interest rate from 19.89% to 39.49% the cost of borrowing £250 for a week through an authorised overdraft would rise from less than 90p a day to £1.65 a day.
NatWest and RBS will also be ending extra fees for using unarranged overdrafts, charging those customers the blanket 39.49% interest rate. Currently, NatWest charges customers who exceed their overdraft limit £8 a day, for a maximum of £80 a month.
According to FCA calculations, today a customer who goes £20 into their unarranged overdraft with NatWest for four days would be charged £32. With the changes, their charges will drop to just 7p.
The banks are also suspending their fee-free overdraft buffer on all current accounts, which currently ranges from £10 to £500. Student and graduate bank accounts will keep their buffers.
The changes will come into effect between 27 March and 2 April.
First Direct, HSBC and Nationwide have also increased their overdraft interest rates to 39.49%, from previous rates of between 11.9% and 18.9%. Digital banks Monzo and Starling are also hiking their overdraft fees, to rates between 15% and 39%, depending on the account.
The rate hikes come in response to new FCA regulations, which require banks, from April, to charge a single interest rate for overdrafts to make them easier to compare to other credit products and prevents them from charging more for unauthorised overdrafts.
However, banks have been accused of using the new regulations as an excuse to hike their fees.
The FCA has defended the intervention: "Our changes will ensure overdrafts are simpler, fairer and easier to manage. The majority of people will be better off or see no change.
"Our reforms are fixing a market where too often the vulnerable were missing out because of complex and disproportionate charges, especially for unarranged borrowing."
NatWest said in a statement: "We have undertaken extensive customer research and have created an overdraft proposition that is simpler and easier for customers to understand.
"The majority of our customers that use their overdraft will pay the same or be better off as a result of these changes. We've been working hard to make sure that we have the right support in place for any customers who are negatively impacted by these changes."