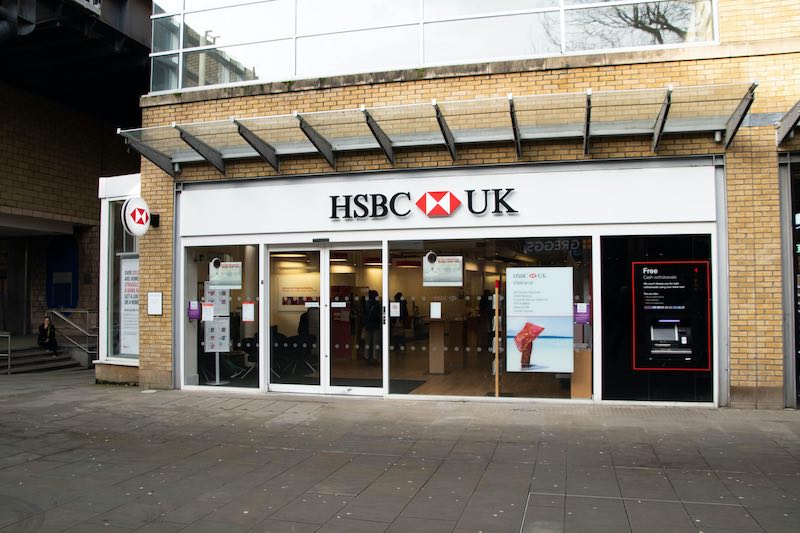 Loyalty Doesn't Pay for High Street Savers
Britons who have stashed their money in savings products with high street banks are earning pitiable rates, a year after the FCA scrapped plans better protect loyal savers.
HSBC recently announced that from later this month it will cut returns on its cash ISAs from 0.1% to just 0.02%. That means customers who have deposited their full £20,000 ISA allowance with HSBC will earn just 4p a week.
The cut follows more than a year of dwindling savings returns. The Bank of England's latest Money and Credit report, covering July, reveals that instant-access savings accounts currently pay an average rate of just 0.1%, matching the rate to which the base rate was slashed amidst the coronavirus crisis in March 2020.
But where you place your cash matters, with building societies paying more interest than high street banks. In a survey of the market conducted by a consumer site, high street banks were found to pay an average of 0.12% on easy access accounts, while building societies pay 0.19%.
Customers who haven't moved their savings in a few years earn even less, as headline rates are usually only available to customers for the first 12 months. The high street giants and Treasury-backed National Savings and Investments (NS&I) pay an average of just 0.01% on easy access accounts for loyal savers.
That loyalty penalty suggests that issues in the savings market identified by the Financial Conduct Authority (FCA) in early 2020 haven't improved. In January 2020, the City regulator proposed requiring banks to set one rate across all easy-access savings accounts, including cash ISAs, open for more than one year. Banks would also be required to publish these rates, the percentage of balances held in accounts paying this rate as well as the highest introductory rate offered to new joiners.
However, the FCA rowed back from those proposals last November, citing the general erosion of savings rates as a result of the coronavirus crisis.
"As interest rates for new products fall, so does the gap between rates paid to new and longstanding customers, and the size of the harm falls," the FCA said. The watchdog left open the possibility that it could require a single easy-access rate (SEAR) in the future.
While loyal savers are being penalised by high street banks, they're often rewarded by building societies, which pay up to 0.5% on savings held by long-standing customers.
Yorkshire Building Society leads the pack, paying 0.5% on any easy-access savings accounts opened before 30 January of this year. That's the same as the leading accounts, like Goldman Sachs' Marcus, offer to new savers.
Those who are willing to give notice before withdrawing their money can earn even more as loyal savers. Coventry Building Society, the second-largest building society, pays 0.65% on its Loyalty 21 Day Notice Saver. Launched last month, the saver is available only to members who joined the building society on or before 1 January 2020 and can give 21 days notice before accessing their money.