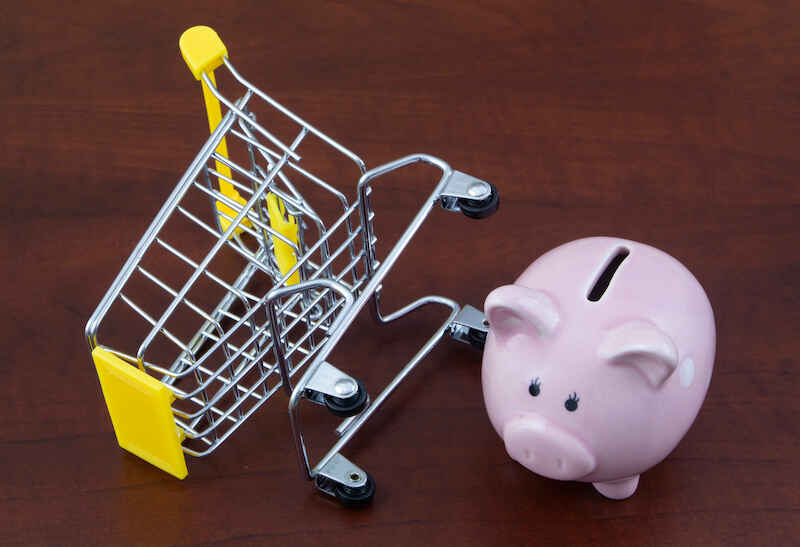 Households Reined in Spending and Paid Down Debt This Summer
Cautious consumers limited their spending and borrowing this summer, suggesting that the Roaring Twenties predicted for a post-pandemic Britain doesn't have much bark.
The Bank of England's latest Money and Credit report, for July, shows Britons paying off their mortgage debt, not splashing out on luxuries. And that could spell doom for the fragile recovery.
Consumer credit remained flat in July, with a £100 million increase in loans and car finance offset by an additional £100 million repaid on credit cards. This marks the first time since February that consumer credit had failed to grow and marks a sharp change from before the pandemic, when Britons were borrowing £1.2 billion more each month.
Mortgage debt also fell, as Britons repaid £1.4 billion more than they borrowed. A net reduction in mortgage debt has occurred only once before in the previous decade—in April 2020, when the housing market was frozen by the first lockdown.
This time, a scramble to complete home purchases before the stamp duty holiday ended on June 30 meant Britons borrowed a net £17.9 billion in mortgages that month—a new record. As the frenzy subsided, only those who had just missed the deadline were left finalising home purchases in July.
However, lenders approved a healthy 75,200 mortgages for home purchases in July, down from the 80,300 approved in June but higher than pre-pandemic levels. Mortgage approvals are seen as an indicator of future housing demand.
Meanwhile, households stashed an additional £7.1 billion in savings accounts in July. This is down from the average of £8.8 billion deposited per month between April and June 2021 and from the all-time peak of £27.4 billion in May 2020, during the first, and hardest, lockdown. However, it's higher than before the pandemic (average of £4.7 billion per month in the year to February 2020), suggesting that Britons are still finding fewer outlets for spending and possibly bracing for further economic upheaval.
Britons are also undaunted by the low interest rates paid on savings, with the average interest rate paid on instant-access accounts remaining at 0.10%. Those who were willing to lock their money away for longer could earn slightly higher interest—new time deposits are paying 0.29%. However, that's down from June and a record low.