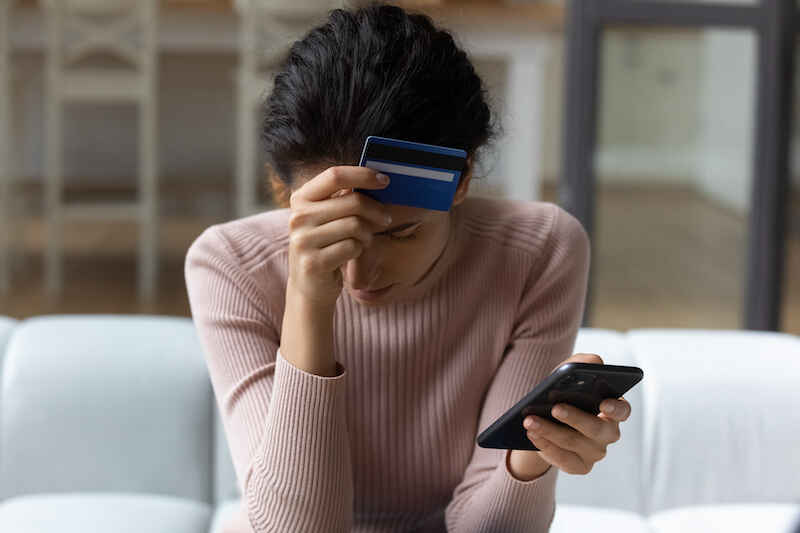 Losses to Bank Transfer Scams Up 71% This Year
Bank transfer scams fleeced Brits of £355.3 million in the first half of 2021, the first time that figure has exceeded the money stolen through credit card fraud.
There were a total of 106,164 cases of bank transfer scams between January and June—the equivalent of 12 people being defrauded every half hour. Total losses to the scams were up 71% from the second half of 2020.
If bank transfer thefts continue at the same pace in the rest of 2021, annual losses will be nearly double the £479 million stolen in 2020.
Consumer body Which? has described the sums lost as "staggering." But less than half of that money is ever returned.
Despite many banks being committed to a voluntary code pledging to refund APP victims unless they're judged at fault, they returned just £121.7 million between January and June, or 42.4% of the losses. Between July and December 2020, the reimbursement rate was 45.8%.
Which? has documented how banks often pin the blame for losses on the victims, denying them compensation, and the Lendings Standards Board (LSB), which oversees the voluntary code, says its signatories must urgently improve reimbursement practices.

But UK Finance, a trade body representing the banks, has countered that much of the criminal activity takes place outside of banks and says tech companies need to do more to tackle the scams being perpetrated on their platforms, from posts touting risky and fraudulent investments to fake listings on marketplaces.
UK Finance says the scale of the problem constitutes a national security threat and is calling for more government action against fraud—specifically for all economic crime to be brought under the scope of the Online Safety Bill.
In bank transfer scams, also called Authorised Push Payment (APP) fraud, consumers are conned into sending money to criminals. Common ruses include impersonation scams, in which criminals contact victims while posing as banks, government departments, HMRC, Royal Mail or utility providers, sometimes with spoofed phone numbers and duplicated websites. These types of crimes more than doubled to 33,115 in the first half of 2021, with victims cheated of £129 million.
Investment scams lure victims through social media posts promising astonishing returns. They've surged this year, preying on financial insecurity caused by the pandemic: losses were up 95% to £108 million. The Financial Conduct Authority (FCA) has already promised to "up its game" against scams it says not only harm their victims but also erode consumer confidence in legitimate financial services.
Romance scams, in which tricksters court their victims on online dating sites and apps before making requests for money, are also becoming more prevalent and costly. Losses rose by 62% to more than £15 million in the first six months of the year.
But the most common type of bank transfer scheme is purchase scams, in which victims pay in advance for goods and services they then don't receive. These cons are usually perpetrated through auction websites and social media marketplaces.
UK Finance also saw changes in the way criminals are moving stolen funds. In many cases, they're using cryptocurrency wallets to quickly move the money out of the banking system. They're also recruiting "money mules" as young as 14 through social media platforms, then laundering money through their bank accounts.