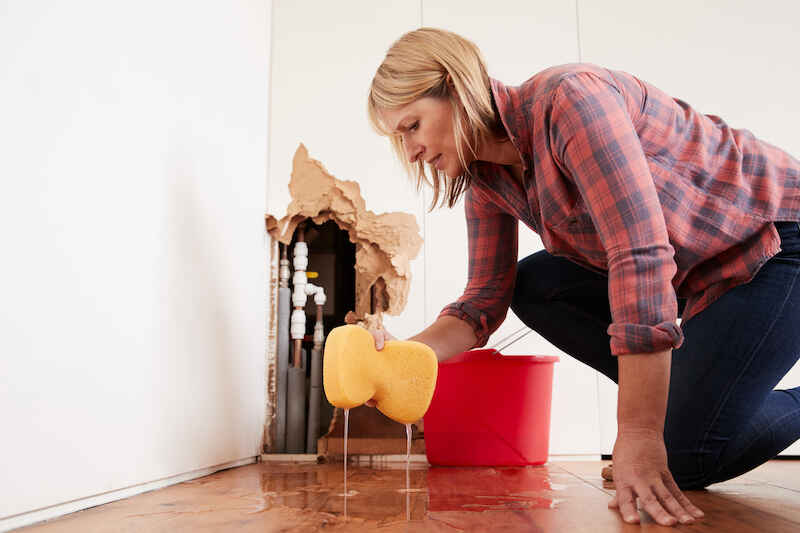 Cost of Home Insurance Down by 5.6% in a Year
One silver lining of stay-at-home orders has been a fall in burglaries and catastrophic leaks, with a resulting drop in home insurance premiums. But as the economy reopens and we venture back to work and on holiday, expect premiums to rebound.
Average home insurance premiums have slid by 5.6% since last September and by 6.4% from the most recent peak in June 2020, according to market research firm Consumer Intelligence.
The average combined building and contents policy now costs £144 per year, the firm found.
Much of the decline is a result of lower rates of burglary. With residents home to deter crime, domestic burglary was down 30% for the year ending in March 2021, according to figures from the Office for National Statistics. That echoed research from academics at Cambridge and the University of Utrecht, who found that during lockdowns burglary in London was 29% down from usual.
In the second quarter of 2020, during the UK's harshest lockdown, home insurance claims relating to theft were down by 68%, according to an analysis from Ernst and Young.
Additionally, people stuck in their homes can also more quickly detect and halt disasters like leaks and burst pipes--the source of nearly a third (29%) of all home insurance claims. Insurers are estimated to have saved just under £100 million on water claim payouts alone in 2020.
Insurers have passed some of those savings onto consumers, trimming premiums this year.
While the end of lockdowns and return to offices will likely push premiums back up. Consumer Intelligence says the impact on policyholders will be limited.
"The home [insurance] market is already a very competitive space which keeps premium increases largely at bay," Consumer Intelligence's Harriet Devonald said.
The data analytics firm found that young homeowners continue to face higher premiums than older customers: under 50s pay £151 on average, compared to the £134 paid by over 50s on comparable policies.
Older homes cost more to insure, reflecting ageing roofs, wiring and plumbing and the cost and difficulty of sourcing materials to repair them. You'll pay £169 per year to cover a typical home built in the 19th century. This falls to £133 for properties constructed this century.
Londoners pay the most for their home insurance—£202 per year on average—as a result of higher property values. The South East (£154) and Yorkshire and the Humber (£150) are the only other regions where home insurance premiums exceed the national average of £144.
Homeowners in the North East benefit from the cheapest insurance premiums (£133), while properties are also inexpensive to insure in the East Midlands (£124) and the South West (£130).