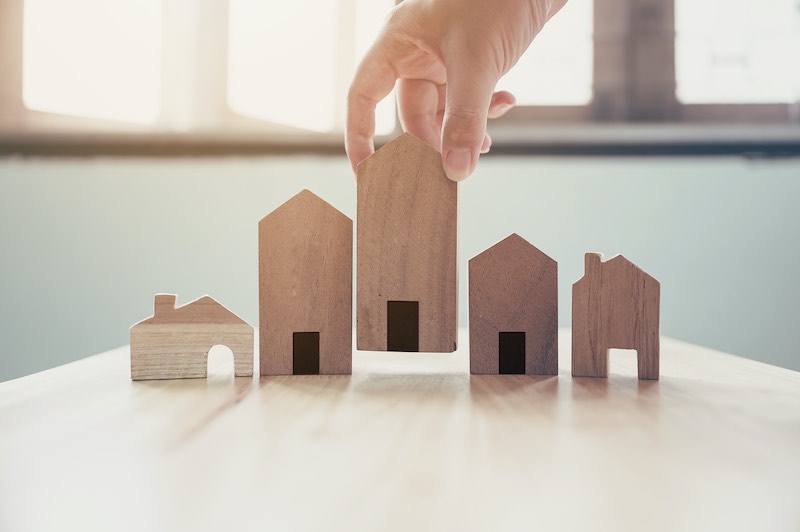 Habito Launches Lifetime Fixed-Rate Mortgages
A new range of mortgages from Habito will allow homebuyers to lock in their interest rate and repayments for up to 40 years, the UK's "longest ever" fixed deals.
The digital lender's new range of 40-year fixed-term mortgages will be available to buyers in England and Wales with at least a 10% deposit. Habito has also indicated it will launch a 5% product later in the early summer and to roll out the products to Scotland and Northern Ireland at a later date.
The interest rate you lock in on these mortgages will depend on the loan-to-value (LTV) ratio and term of the loan. A buyer with a 40% deposit will pay 4.2% interest over 40 years, while those with just 10% to put down will lock in their rates for four decades at 5.35%.
Those who don't want to commit to a rate for 40 years can opt for a 10- or 15-year fixed term, at lower interest rates. For example, a 60% LTV mortgage fixed for 10 to 15 years is quoted at a rate of 2.99%.
With the Bank of England base rate currently at a record low of 0.1% and mortgage rates remaining low even as coronavirus roiled the economy, these rates are higher than the market average.
However, even 5.35% could be a very competitive rate in the 2050s. A 40-year fixed term also provides you with the security of consistent monthly payments for decades, making budgeting easier.
While longterm fixed-rate are common in other countries they've never caught on in the UK. A 2004 review of the mortgage market recommended longer fixed-term mortgages, which it said would be fairer to borrowers and stabilise the housing market. However, since then just a handful of mortgage products with longer than a 10-year term have been launched.
Most UK home buyers lock in interest rates for two or five years and then remortgage, either taking advantage of lower rates or being stung by higher charges. Habito said this model means homebuyers don't have the security they need.
Daniel Hegarty, the founder and chief executive of the lender, said: "The future has never been less predictable and we need our homes to provide us with safety and financial security.
"The vast majority of us on a mortgage that's fixed for two to five years are effectively trapped in a system that doesn't fit our financial future or our homebuying habits."
Borrowers have sometimes shied away from long mortgage terms over fears of being trapped into a loan for decades, unable to remortgage or pay it off entirely if their circumstances without facing punitive early repayment charges. Habito has dispensed with early repayment penalties, giving buyers flexibility. Additionally, you'll be able to port the mortgage to a new property without paying an exit fee.
The mortgages come with a product fee of £1,995, higher than the typical mortgage fee of £1,000. However, if you stick with the mortgage for decades, you won't face mortgage product fees again.