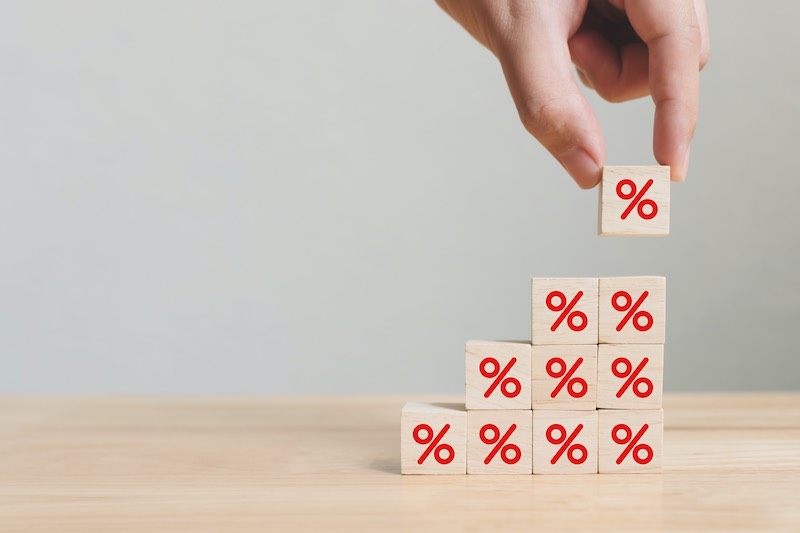 Interest Rates Rise Sharply on Two-Year Fixed Mortgages
Two-year fixed-rate mortgages have seen the steepest rate increases in more than a decade, with average interest rates jumping from 2.08% to 2.24% between August and September.
That's the sharpest rise recorded since July 2009, according to data from Moneyfacts.
The increase means a buyer taking out a £200,000 mortgage with a 25-year term will pay, on average, £16.20 a month more and, if they keep similar rates for the length of the mortgage, £25,708 more over time.
Five-year fixes have ticked up 0.15% to 2.49%, the largest monthly increase since March 2011.
Mortgage interest rates for two- and five-year fixes remain lower—by 0.19% and 0.25%, respectively—than they were in March before the Bank of England slashed the base rate to historic lows.
However, the rate increases will be an unpleasant surprise for buyers scrambling to take advantage of the stamp duty holiday, which expires on 31 March 2021, and those who have been waiting for swamped lenders to respond to their applications.
Mortgage lenders are hiking rates as they brace for further economic turmoil, including mass layoffs following the end of the coronavirus scheme on 31 October and a possible second wave of coronavirus and another strict lockdown.
They've also increased mortgage fees. The average fee charged on all mortgage products, excluding fee-free deals, has risen for the fourth consecutive month, to £1,032, the highest level since February 2013. Fees were £7 lower in August and £23 cheaper before the pandemic in March.
Buyers also have fewer mortgage deals to choose from. 114 mortgage products vanished between August and September, further squeezing a market that has seen a 54% contraction since March.
Prospective homebuyers now have just 2,412 mortgages to choose from, the lowest level of choice since May 2010.
High loan-to-value (LTV) mortgages are in particularly short supply, with lenders withdrawing more than 1,000 highly-leveraged deals since March.