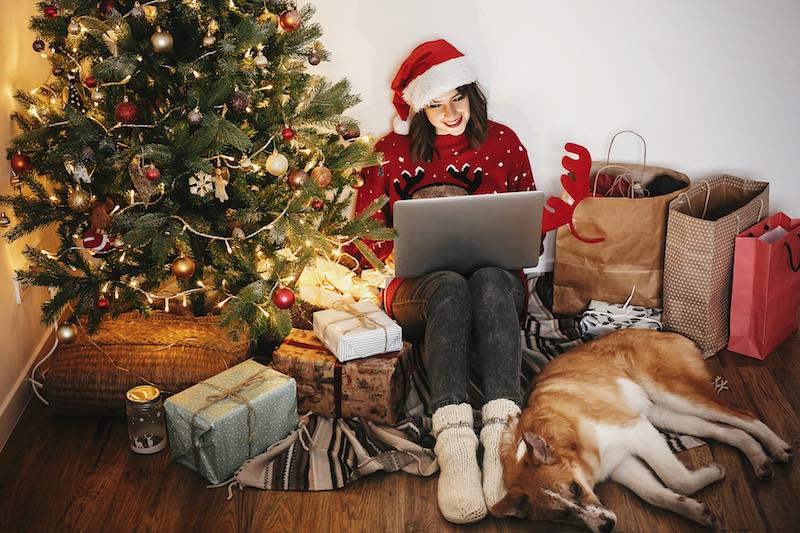 Holiday Shoppers Using Unfamiliar Websites Could Fall Victim to Fraud
Shoppers looking for unusual gifts and Christmas deals on unfamiliar websites are at risk of being conned, according to research.
One in four Brits has fallen victim to fraud while shopping for the holidays, secure payment provider Shieldpay found.
Many shoppers received faulty items or never received the items they bought at all. These purchase scams are the most common type of bank transfer, or authorised push payment, scams—against which consumers have little protection.
Shieldpay found that victims lost an average of £203 in purchase scams. But for a minority the hit was even bigger: 13% were cheated out of between £300 and £1,000.
A quarter of victims were shopping online for electronics when they were defrauded, and a fifth were trying to purchase clothes and toys. 12% were duped when trying to buy holidays or flights.
Men lost more than women: £255 on average, compared to £139.
Tom Clementson from Shieldpay said: "The stress and cost of Christmas shopping is enough without the added risk of receiving fake or faulty items. Unwitting shoppers are losing hundreds of pounds, lured into the array of festive offers and knock-off prices and falling straight into the hands of fraudsters.
"Scammers up the ante at Christmas time, targeting shoppers who find themselves stumbling onto unfamiliar websites. Thanks to the troubling scale of phoney sellers and counterfeit websites, there needs to be better protection for consumers who shop online."
Shieldpay has previously advised customers to take caution when shopping online, especially when prices seem too good to be true.
Clementson suggested customers check the price history of the item, using a site like PriceSpy, to identify suspicious deals.
He also encouraged shoppers to only use trusted websites, to check the website is secure and to never click on links in unexpected emails.
Purchase scams account for 65% of the fraud affecting personal bank accounts. Because  customers unknowingly approve these payments into accounts controlled by criminals, traditionally they have received little protection or compensation from their banks.
That changed in May, with a number of banks signing up to a voluntary code, pledging to compensate victims of bank transfer fraud. The banks agreed to foot the bill for compensation for scams at which they were at fault. If neither the bank nor victim were found to be at fault, reimbursement comes from a no-blame fund.
But the funding of this no-blame pot has been controversial. Funding was recently extended through the end of March, but no long term arrangements have been agreed by the industry.
Campaigners have called for the code to be made mandatory for banks and for financial providers to make greater efforts to thwart fraudsters.
This could include name checks, which would allow bank customers to ensure the name associated with the account they're paying into matches what they expect. But the name check system, initially due to be introduced last summer, has been delayed by up to 18 months.