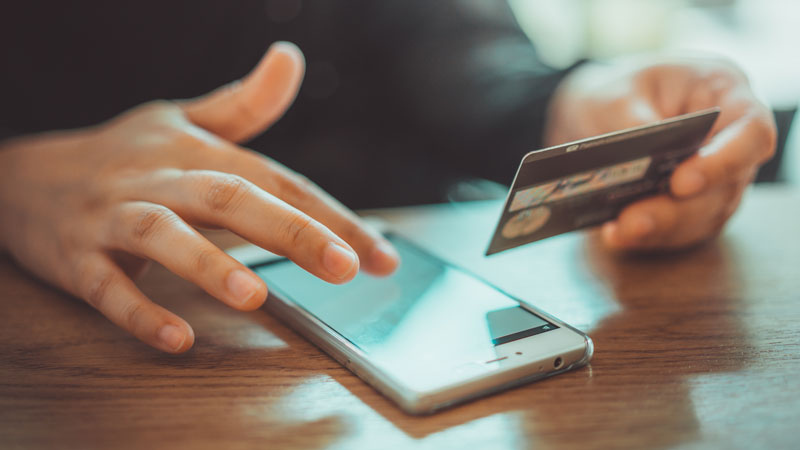 Bank Transfer Scams Up as Customers Lose £616 Million in First Half of 2019
Fraudsters stole £616 million from UK bank customers in the first half of 2019, as the incidence of bank transfer scams, especially authorised push payment scams, rose.
Of that total, £207.5 million was lost to authorised push payment (APP) scams, in which people are conned into authorising a payment into a bank account controlled by a criminal. That's up 40% from the £148.2 million lost over the same period in 2018, although UK Finance, which compiled the figures, said the sums weren't directly comparable because more banks are now sharing data about fraud.
There were 57,549 reported cases of APP fraud, up 69% from the same period the year before.
The most common type of APP scams are purchase scams, in which customers pay in advance, often over auction websites or social media, for a product or service which they never receive, or which may not even exist. Purchase scams accounted for 65% of the fraud affecting personal accounts.
While most victims of unauthorised fraud receive fund refunds from their banks, those tricked into fraudulent authorised payments often don't receive the same protection.
Financial providers were able to return to accounts just a fraction of the £207.50 million lost to all forms of APP swindles, refunding £25.6 million to personal accounts and £13.6 million to business accounts. The percentage of lost funds refunded fell, to 19%, compared to 21% in the first half of 2018.
A new voluntary industry code offering victims of APP scams protection was introduced on 28 May, however UK Finance said their data reflected just a month of the new code.
Additionally, just eight banks—Barclays, HSBC, Lloyds Banking Group, Metro Bank, Nationwide, Royal Bank of Scotland, NatWest and Santander—have signed onto the code, leaving millions of customers of other financial providers unprotected.
Katy Worobec, managing director of economic crime at UK Finance, said: "Not only does fraud have a devastating impact on victims, the money stolen goes on to line the pockets of organised criminal gangs involved in drugs, arms and human trafficking.
"The finance industry is constantly investing in advanced security systems to protect customers from this threat, while helping law enforcement to apprehend and disrupt the criminals responsible."
In an effort to beat APP scams, name checks will soon be carried out when UK bank customers send money to other accounts, so they can ensure they are paying the correct person. However, the system, initially scheduled to be introduced in summer 2019, has been delayed by up to 18 months.
UK Finance has also seen an increase in the use of digital skimmers, which steal card data from online shoppers. But not all scams were high-tech. The amount lost to cheque fraud soared by 789%, from £3.3 million in the first six months of 2018 to £29.4 million this year. Businesses were most likely to be targeted, especially if they print their own cheques without watermarks or fail to store them securely.