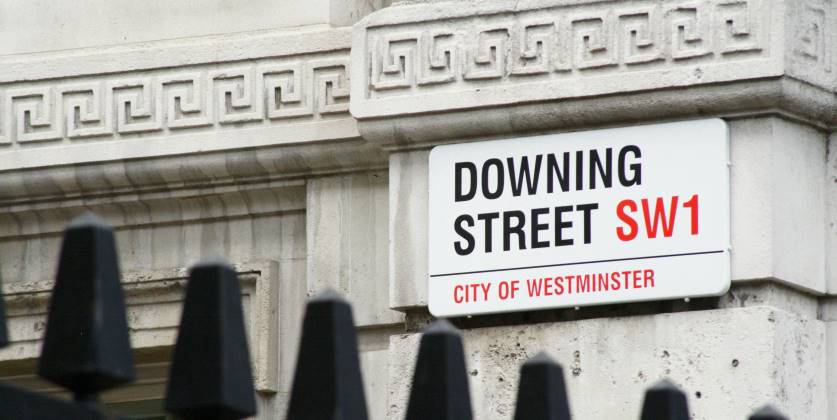 Political Uncertainty Pushing Down House Prices, Says Rics
Political uncertainty due to the General Election and Brexit is causing UK house prices to fall, according to the Royal Institution of Chartered Surveyors (Rics).
The latest Rics survey, which measures the difference between the number of property agents reporting rising prices compared to falling prices, fell to -12 in November. This is down from the -5 recorded the previous month, and the lowest score since April, meaning more firms are reporting falling property prices now than there have been for seven months.
Both the number of new buyers and sellers dropped again in November, continuing the slowdown that the UK housing market has experienced since the Brexit referendum in June 2016.
"New buyer enquiries and listings are lower than last month but not falling as quickly as previously, despite significant political and seasonal distractions," said Jeremy Leaf, London estate agent and former residential chairman of Rics.
"What we have also noticed, which is unlikely to be picked up by national surveys for a while, is the quiet determination of increasing numbers of realistic buyers and sellers to take advantage of improved affordability and a little more confidence in market prospects for 2020."
Simon Rubinsohn, chief economist at Rics, said: "Confidence is critical to a well-functioning housing market and whatever happens in the general election today, it is important that the new government provides reassurance both over the stewardship of the economy and the ongoing challenges around Brexit which continues to be highlighted in a disproportionate number of remarks made by respondents to the Rics survey.
"Significantly despite the inevitable near-term concerns, the feedback regarding the medium-term view of the market remains surprisingly sanguine with the twelve month sales expectations indicator at its best level since the early part of 2017."
In London, the housing market has been even more subdued, with the capital recording a Rics survey score of -33, down from -22 in October. However, analysts believe that once the General Election is over and the political chaos dies down, average house prices across the UK should begin to reverse the trend.
"Looking ahead, near term price expectations are broadly flat for the country as whole," said Rics.