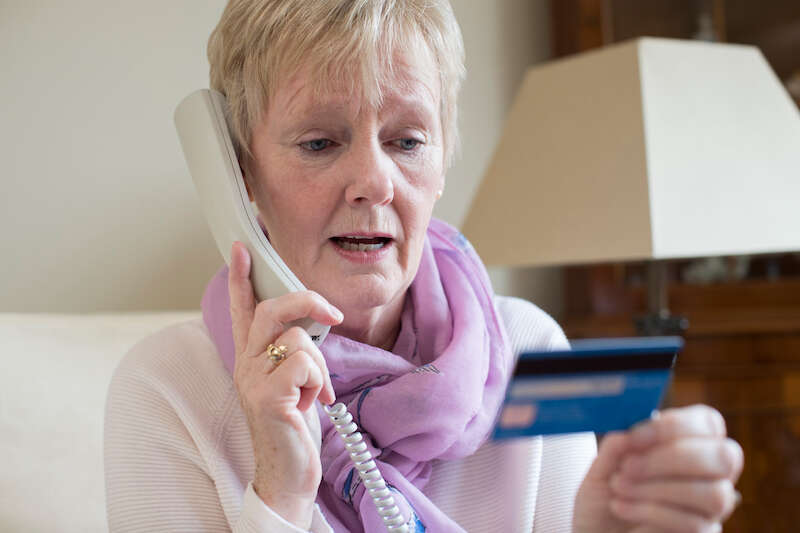 Fraud Victims Feel "Abandoned" by Their Banks
Victims of fraud are struggling to contact their banks to report the breaches, with some watching criminals empty their accounts as they wait on hold, Which? has revealed.
The consumer group surveyed 400 people who had been the victims of fraud, or narrowly averted fraud, in the last 12 months. It found that 17% were unsatisfied with the way their banks handled the incident.
With scams soaring during the pandemic—to 4.6 million cases in the year to March 2021, according to ONS figures—Which?'s findings suggest that hundreds of thousands of banking customers "abandoned at a time of crisis and exposed to future scams."
When customers suspect they've been conned, they're urged to contact their bank as soon as possible. However, among the people who reported fraud to their bank via phone or webchat, 15% had to wait 30 minutes or more to speak to someone. In extreme cases, these delays allowed scammers to empty their accounts.
Additionally, a third of victims say their bank failed to offer advice or resources to help them protect themselves from fraud in the future.
Some of these failed customers may fall prey to "recovery fraud," tricked by fraudsters pretending to help them recoup their losses. These types of scams are up 39% over the last year, with victims fleeced out of £14,408 on average.
Jenny Ross, Which? Money editor, said: "Fraud can have a devastating impact on victims. When banks fail to offer proper support, it can make a nightmare situation even worse, and an absence of information from firms about how people can protect themselves could even lead to ruthless scammers striking for a second time."
Many victims of fraud are unable to recover these losses. In instances of unauthorised fraud, where money is taken from accounts without the consent of the customer, such as when a card is stolen, the debit or credit card provider is required to refund the victim in nearly all cases.
However, in increasingly prevalent cases of bank transfer scams, also called authorised push payment (APP) scams, customers don't have the same legal protection. Instead, they're protected only by a voluntary reimbursement code onto which some high street banks have signed.
Even then, in 77% of cases, banks tell victims they're partly or wholly responsible for the losses, making them ineligible for full reimbursement, the Lending Standards Board (LSB), which oversees the code, found.
Which? has retired its call for the voluntary code to be replaced with a mandatory reimbursement scheme, with stronger protections against the fraud, clearer guidelines on reimbursement and tough measures for banks which violate the rules.
Having previously found dramatically different reimbursement rates between banks in LSB's figures, Which? has also called for that data not to be anonymised, as it is now, so customers can see how sympathetic their bank is.
The Lending Standard Board has already notified signatories to the code that they must urgently improve their compensation procedures.
In June, the Lending Standards Board sent a strongly worded letter to the chief executives of banks participating in the code, saying they must urgently improve their fraud compensation.
UK Finance said the banks it represents have returned £188.3 million to customers since the voluntary code came into effect in May 2019. However, the trade body thrown its support behind a regulated code.
A spokesperson said: "We agree that more needs to be done and we firmly believe that a regulated code, backed by legislation, is the most effective answer so that consumer protections apply consistently across the banking industry. At the same time, it's vital that the government and regulators acknowledge how vulnerabilities in other sectors such as telecoms and online platforms are facilitating these crimes and consider an overall strategy to protect consumers from fraud."