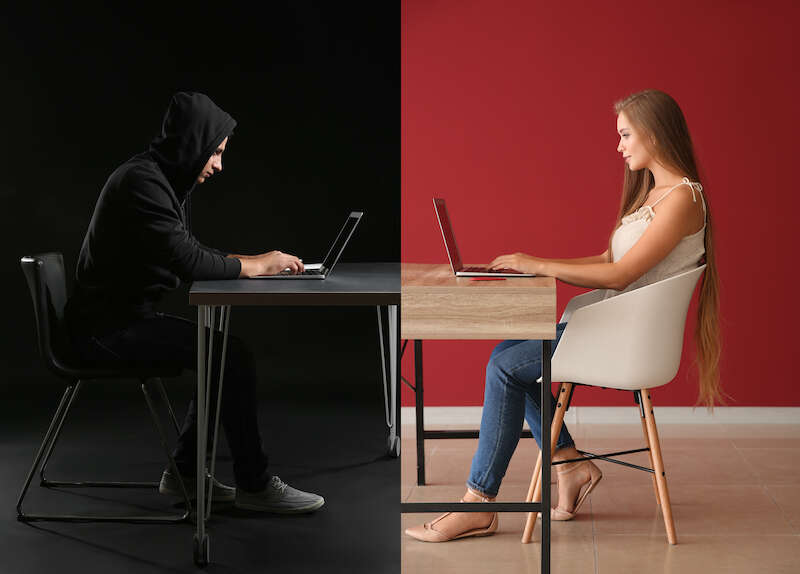 Scams Soared by a Third During the Pandemic
Fraudsters took advantage of our reliance on online shopping and banking and lockdown money woes to con a record £2.3 billion from Britons last year.
Between April 2020 and March 2021, more than 400,000 reports were made to Action Fraud, the fraud and cybercrime reporting service for England, Wales and Northern Ireland. That's a 33% increase from the year before.
The true toll of fraud is likely to be higher. The Office for National Statistics's Crime Survey for England and Wales estimates there were more than four million incidents of fraud last year. That means just 10% of cases were reported to Action Fraud.
The most common type of fraud logged with Action Fraud involved online shopping and auctions, with more than 100,000 reports. This category covers common scams in which you purchase an item and never receive it or, alternatively, sell an item online and never get what you're owed. With online spending hitting new heights last year, this type was more common than ever: up 65% from 2019, according to an analysis of Action Fraud's data by Which? consumer group.
The average victim of this type of con lost £674, for total collective losses of nearly £70 million last year.
The second most common type of racket is advance fee fraud, in which you're asked to pay a fee before receiving goods, services, fabulous riches or even romance. In one notorious example, emails purporting to be from a Nigerian prince request your financial assistance in return for a stupendous reward. Action Fraud received nearly 39,000 reports of advance fee fraud last year, with the average victim tricked out of £1,345.
While dating scams are a type of advance fee fraud, they've become common—and ruinous—enough that Which?'s analysis of Action Fraud data counted them separately. During the pandemic year, 7,754 Britons fell victim to phoney romance, losing an average of around £9,500 to their huckster paramours. While dating scams accounted for just 2% of all incidents reported to Action Fraud last year, their prevalence is growing.
The most costly scams were mandate fraud, in which a criminal pretends to be an organisation you or your business regularly pay and tricks you into changing bank details for direct debits, standing orders or bank transfers. Victims lost an average of £31,126 to these cons last year.
Investment fraud is also extremely expensive for victims. These scams, ranging from social media posts promising returns that are too good to be true to bogus cryptocurrencies to crooks cloning the websites of legitimate financial institutions, rob victims of an average of £25,496. The Financial Conduct Authority (FCA) recently pledged to "up its game" against the "scourge" of online investment scams, which they say are not only fleecing victims but also damaging consumer confidence in legitimate financial institutions.
As anyone who owns a mobile phone can attest, the fastest-growing category of scams is phone fraud. In these shakedowns, people are peppered with phone calls and text messages from unfamiliar numbers. Sometimes the con artist just wants you to phone or text the number back—for extortionate fees of up to £15 per call or £1.50 per text.

Other times they pretend to be your bank alerting you of suspicious activity or a courier with a package you need to collect. In these cases, the text message or phone call is often the opening salvo of a lengthy con in which victims are tricked into disclosing their bank details or transferring money from their accounts into one controlled by a criminal.
Britons of all ages fell victim to scams last year. But differing habits and tech literacy meant some types of fraud pose a greater risk to different age cohorts. Young people are most likely to fall victim to cons involving online shopping or banking and to ticket fraud. Over 60s are more vulnerable to computer fixing fraud, while those over 80 are disproportionately likely to fall victim to door-to-door fraud.
Which? believes banks, telecoms providers including mobile networks, tech companies and the government and regulators need to do more to battle the rising tide of fraud in the UK and to assist its victims. In one specific request, it's calling for the government's Online Safety Bill to require online platforms like social media sites to identify, remove and prevent fake and fraudulent content on their sites, including the adverts that are the basis for many online shopping scams.