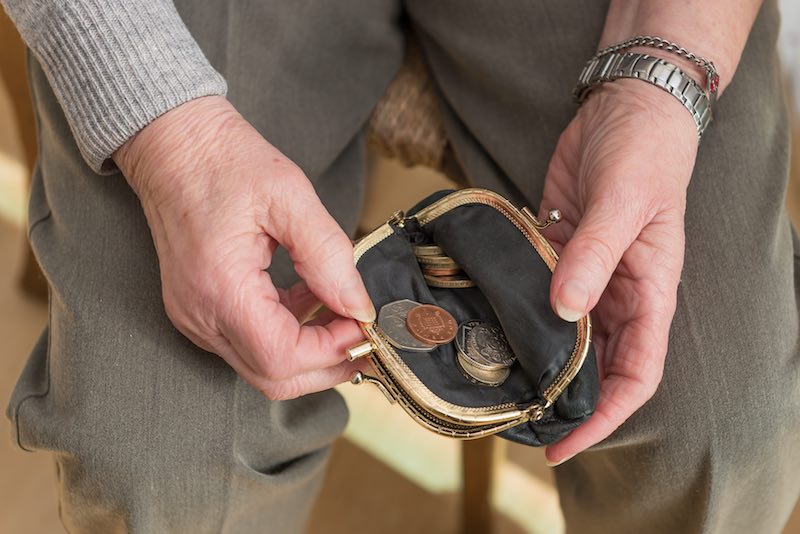 Customers Mis-sold Wage Day Advance Payday Loans to Get Just 6% of Compensation Claims
Customers mis-sold loans by failed payday lender Wage Day Advance will receive just 5.68p for every £1 they're owed in compensation, administrator KPMG has announced.
Customers took to social media to voice their complaints about the paltry payouts. One customer tweeted that he received just £93 from an approved £1639 claim for "improper practices." Another said she received just £20 out of the £389 she was owed.
Blogger Broke Girl in the City reported receiving £98 after being told she was owed a total redress claim of £1,727.76.
KPMG says there is insufficient money in the business to pay claims in full. Total payouts to customers total more than £7 million out of an estimated £233 million owed.
KPMG had warned customers that payouts would be slight last April, writing to them that "unfortunately, as the companies have entered administration and have significant redress and other creditor liabilities, unsecured creditors with valid claims will only receive a partial payment of their claims."
Wage Day Advance shuttered in February 2019 alongside guarantor lender Juo Loans after their parent company CURO Transatlantic Limited (CTL) went into administration. It was one of several payday lenders which have crumbled under closer regulatory supervision and a surge of compensation claims.
Like customers of notorious, failed lender Wonga, Wage Day Advance borrowers claim that lax affordability criteria mean they were sold loans they couldn't afford and many filed for compensation.
KPMG was appointed administrator of CURO Transatlantic Limited last February. The firm says it subsequently emailed the 256,000 Wage Day Advance customers it is believed are owed refunds and invited them to submit claims at that point.
Those who did should now have received an email and payments, sent to a bank account on file, last week. However, if the amount of compensation you're owed is less than the balance outstanding on your loan, you won't see a payment. The compensation owed to you will be used to reduce your loan balance.
The meagre payouts echo the 4.3% Wonga customers received of their redress claims in January, after years of delay by administrators Grant Thornton.
At the time Debt Camel, a website about debt, said payday loan customers had been "badly let down."
"Wonga ignored the regulator's rules about checking the affordability of loans and they were allowed to get away with this for 10 years," founder Sara Williams said. "Now customers are being let down again because they are not getting the compensation they deserve from the regulator."
The subprime lending market has contracted sharply in recent years after the Financial Conduct Authority (FCA) introduced new regulations requiring lenders toughen up their affordability criteria and accept compensation claims for customers who had previously been mis-sold loans. Market leader Wonga went bust in August 2018 and was followed quickly by Wage Day Advance, The Money Shop, CashEuroNet and PiggyBank.
Many payday lenders still active in the market have suspended their lending during the coronavirus crisis, concerned that customers won't be able to keep up with payments and that their standard assessment criteria don't provide an accurate reflection of changing financial circumstances during the pandemic.