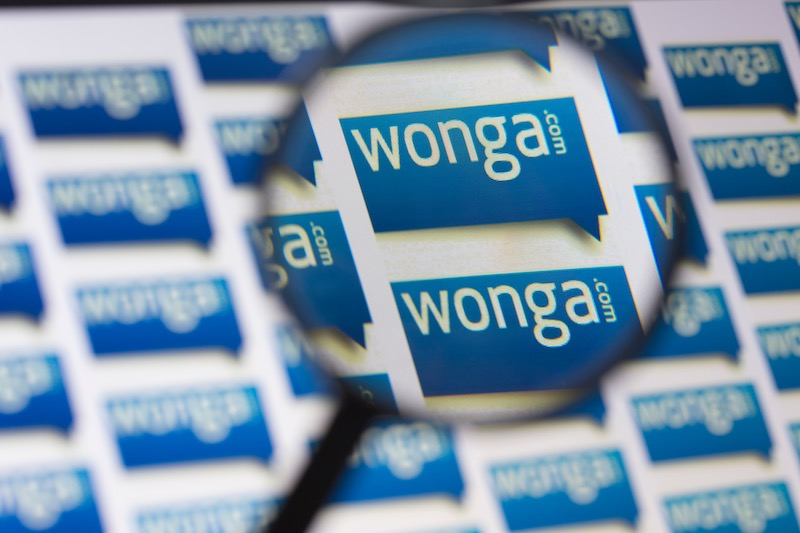 Customers Mis-sold Wonga Loans to Get Just 4.3% of the Compensation Owed
Hundreds of thousands of Wonga customers who were mis-sold loans by the controversial payday lender will receive just 4.3% of the compensation they're owed, administrators have confirmed.
Wonga collapsed in August 2018, amid soaring numbers of consumer complaints, including claims for compensation, and toughened regulation by the Financial Conduct Authority. The company issued high-cost, short-term loans, often to vulnerable and struggling customers. It was widely accused of predatory practices and exorbitant costs, with some interest rates topping 5,000%.
Many customers were sold loans they couldn't afford by Wonga and under new rules introduced by the FCA in 2014, are entitled to compensation for the mis-selling.
However, the lender's administrations, Grant Thornton, have confirmed that 358,000 claimants against Wonga will receive just a fraction of what they're owed.
The average payout to claimants should have been £1,200. Now they will receive on average just £64.
Customers took to social media to vent their anger at the paltry payouts. Andrea Price tweeted that she would be receiving a refund of just £7.11 out of the £1,200 she was owed, while Josh Sherwin tweeted that he'd be paid £30 out of an £800 claim.
Payments are low because "total value of all accepted claims for customers/creditors significantly exceeds the money available to be shared out," Grant Thornton recently wrote in an email to claimants.
Meanwhile, Grant Thornton will receive more than £3 million in fees for its work on the administration of Wonga.
Sara Williams, who runs Debt Camel, a website about debt, said Wonga customers had been "badly let down."
"Wonga ignored the regulator's rules about checking the affordability of loans and they were allowed to get away with this for 10 years.
"Now customers are being let down again because they are not getting the compensation they deserve from the regulator."
Williams explained that borrowers are not covered by the Financial Services Compensation Scheme. Consumers mis-sold payment protection insurance (PPI) were fully compensated under the scheme, which doesn't extend to payday loans.
She called on the FCA, which oversees the Financial Services Compensation Scheme, to extend its protections to other products.
"The FCA needs to rethink this and provide a safety net for people who were mis-sold unaffordable loans," she said.
Wonga claimants were initially supposed to receive payment by 20 January but will now receive the compensation before the end of the February, via bank transfer or cheque, Grant Thornton said. Loans being refunded will also be removed from customer's credit records within six weeks.
Some customers will owe money to Wonga. Williams said administrators were no longer taking payments on those loans and that they'd said before they were unlikely to sell the loans to a debt collector.
Consumer complaints and stricter regulation have also felled other payday lenders in recent months. The UK's largest payday lender, CashEuroNet, which traded under the brands QuickQuid and On Stride, toppled in October, following a surge of complaints about their lender to the Financial Ombudsman. It was quickly followed by 247 MoneyBox and PiggyBank, which had been  under scrutiny from the FCA for its affordability checks.