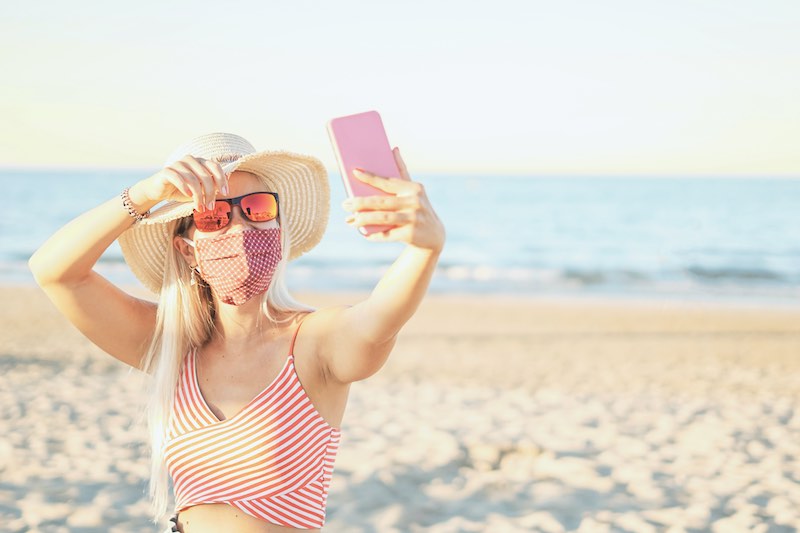 Covid Cover Varies on Travel Insurance Policies, Holidaymakers Warned
Holidaymakers are being encouraged to read the fine print of their travel insurance policies to see what exactly their Covid cover clauses entail before they embark.
Financial information website Defaqto has analysed numerous travel insurance policies currently on the market and found discrepancies in what Covid cover means.
Many insurers suspended the sale of travel insurance policies when the pandemic first gripped Britain last spring. Most relaunched the products over the summer, with added Covid cover, giving peace of mind to Britons taking advantage of travel corridors.
While nearly all foreign trips are suspended during the current lockdown, many will be eager to plan trips for the liberated summer we've been promised and will want to ensure the pandemic doesn't derail those plans.
Defaqto found that 96% of travel insurance policies on the market will cover your medical expenses if you catch the virus while travelling. While most people recover from the virus after a few days in bed, a minority will require hospitalisation, possibly lengthy and costly. This near-universal coverage for these expenses from travel insurance policies will give reassurance to many holidaymakers.
However, travel insurance policies vary more in their coverage if you contract Covid before your trip. Fewer than three-quarters (72%) will reimburse you if a positive test scuppers your travel plans so many travellers could be left out of pocket.
Even fewer policies—just 34%—will cover cancellation costs if you have to self-isolate as a result of exposure to the virus but don't yourself test positive.
If you arrive at the airport and are prevented from boarding the flight because you display symptoms of the virus, such as an elevated temperature caught during a routine temperature screening, just 18% of policies will cover you for your outbound flight. That falls to just 16% for travellers prevented from boarding their return flight, meaning travellers could be forced to cover the cost of quarantining in another country without any assistance from their travel insurance.
And while the government has said it hopes this is our final national lockdown, there are no guarantees we won't be placed under stay at home orders again, wrecking all travel plans. In this case, just 1% of travel insurance policies would cover cancellation costs, down from the 7% of policies that would cover you for this eventuality at the end of 2020.

Consumers have already been annoyed by travel insurers' response to the pandemic. Nearly a quarter (23%) of the complaints lodged with the Financial Ombudsman in 2020 up to August were about travel insurance, surpassing complaints about business interruption insurance. Holidaymakers can avoid unexpected expenses by carefully reading the terms and conditions of any travel insurance policy before they purchase it.
However, many travellers have been able to claim for cancelled trips. The travel insurance industry will pay out £152 million to thwarted holidaymakers on claims from 2020, according to an estimate from the Association of British Insurers (ABI).
Anna-Marie Duthie, travel insurance expert at Defaqto, said: "Insurers have been quick to develop new products to cover people who want to travel in these uncertain times. Unfortunately, there is no policy that will cover absolutely every eventuality as the situation keeps changing, but it is important to note what factors might impact your holiday plans and where there might be gaps in your cover.
"The travel industry is keen to get people booking holidays again and many will offer you the option to switch your destination or delay your holiday if you have to cancel due to Covid-19. It is particularly worth booking on a credit card where you can, so you have additional purchase protection."