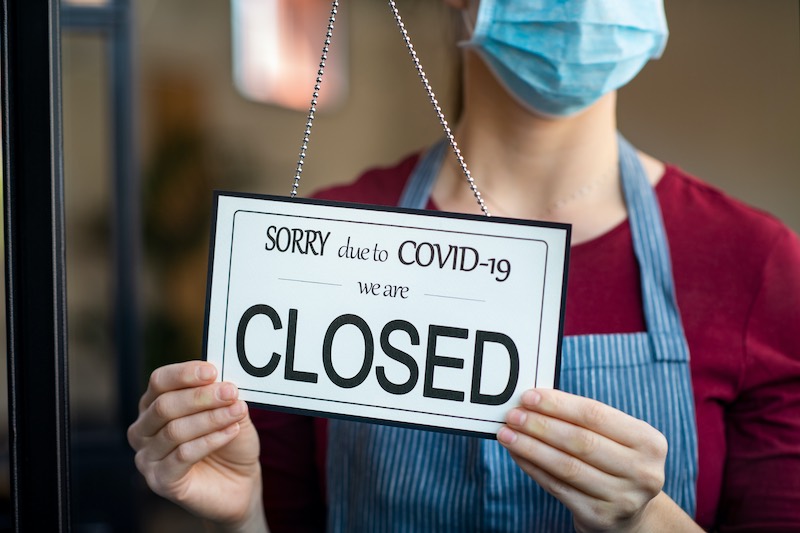 Insurers to Pay Out £2.5 Billion on Coronavirus Claims from 2020
The coronavirus crisis has been costly for the insurance industry, which will pay out £2.5 billion to policyholders for claims arising last year, mostly on business interruption policies.
The Association of British Insurers (ABI) estimates that the bill for business interruption claims in 2020 will top £2 billion. These policies cover firms for the loss of income during periods when they can't carry out normal business due to an unexpected event.
Insurers initially argued that forced closures during coronavirus lockdowns weren't covered by these policies and rejected millions of pounds of claims. The Financial Conduct Authority (FCA) launched a legal case to clarify whether these claims were valid and in January received a decision from the Supreme Court confirming that many businesses are entitled to compensation.
While some business interruption policies, particularly those held by small businesses, only cover losses as a result of property damage, some firms hold policies covering diseases, prevention of access and public authority closures or restrictions, and should be able to claim on those policies, the court ruled.
Additionally, insurers are expected to pay out £204 million in Covid-related claims on protection insurance policies, including life, critical illness and income protection policies. Many of the life insurance payouts will support families which have lost a loved one to the pandemic.
Would-be travellers will be paid £152 million in claims on travel insurance policies for the cancellation of trips. Insurers will also pay out £121 million across other insurance products, including for the cancellation of events and weddings and on liability insurance.
So far 123,000 claims related to coronavirus from last year have already been settled and 9,000 additional claimants had received partial compensation by January 2021. The insurance industry had paid out £697 million on the claims as of January and expects to pay out £1.8 billion more.
Huw Evans, director general of the ABI, said: "The Covid-19 pandemic is unprecedented in its impact and will be one of the biggest insured events of recent times.
"These latest estimates demonstrate the range of support ABI members expect to offer their customers as a result of Covid-19 related claims across a wide range of insurance policies."
However, claims and payouts on some insurance products fell precipitously as a result of the disruption of everyday life. Injury claims on motor, employer's liability, personal liability and clinical negligence policies nearly halved last year, from 843,000 in 2019 to just 445,000, according to data from the government's Compensation Recovery Unit (CRU).
The halving of motor injury claims alone saved insurers an estimated £29 billion last year, savings which the Association of Consumer Support Organisations (ACSO) says the firms should pass onto drivers by lowering premiums.