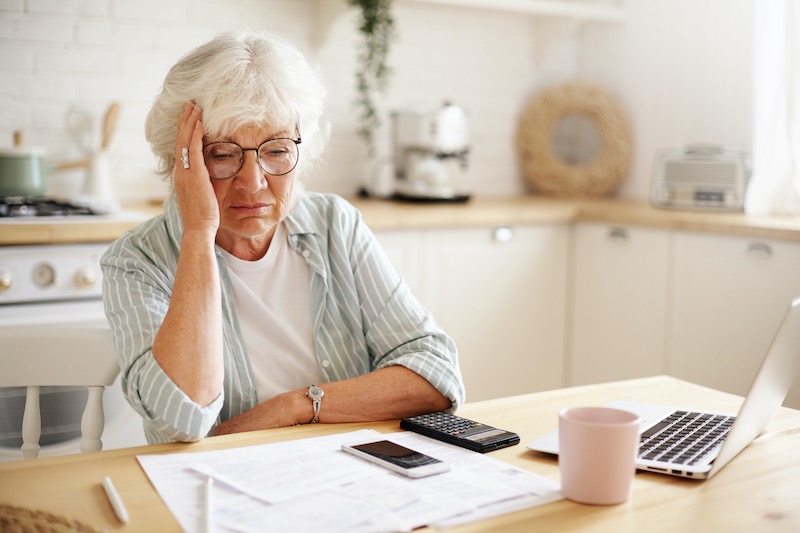 Financial Firms Must Do More to Support Vulnerable Customers
The City regulator has called upon financial firms to do more to support millions of vulnerable Britons.
The Financial Conduct Authority (FCA) says as many as 27.7 million people can now be classed as vulnerable. This includes those suffering from poor health, those who have experienced negative life events, and those with low capability.
It also applies to the estimated quarter of UK adults with low financial resilience, meaning they have high levels of debt, low levels of savings or low or erratic earnings, making them vulnerable to financial shocks. The pandemic has plunged an estimated 3.5 million more people in financial vulnerability since last February, including disproportionate numbers of BAME and young Britons.
While not all people with these characteristics will experience harm from companies, they are less able to make reasonable decisions about their finances and could be at risk of mis-selling, the FCA said.
The FCA has issued stronger guidance to the firms under its regulation, including banks, loan providers, insurers, investment and pension firms and others. The guidances outlines how these firms should treat vulnerable customers, so these customers can "achieve outcomes that are as good as everybody else."
Firms should understand what harms their customers may be vulnerable to and ensure that those in vulnerable circumstances can receive the same fair treatment and outcomes as other customers, the regulator said.
For instance, investment and pension firms are more likely to have older customers and should be conscious of the health and life events that come with old age and could leave them vulnerable. Firms selling high-cost credit products should be aware their customers are more likely to be vulnerable due to lack of financial resilience, such as inadequate or erratic income.
This protection must happen through the whole customer journey and be factored into product design, customer engagement and communications.
The FCA said it will hold firms accountable for their treatment of vulnerable customers, for instance asking firms to demonstrate how their business model, actions and culture will support those customers.
It also reminded firms that they are bound by the Equality Act of 2010 to treat customers fairly and that any breach of that law is also a breach of FCA rules.
Nisha Arora, the FCA's director of consumer and retail policy, said the pandemic had made it even more important that firms treat vulnerable customers fairly and protect them from harm.
"While some firms have made significant progress, we want to see all firms across sectors taking steps to understand and respond to the needs of their customers, particularly those who are most vulnerable to harm," she said.
Joanna Elson, chief executive of the Money Advice Trust, said the guidance is a "powerful call to action" for firms and will give them a "crucial steer" as they work to ensure the support they offer is appropriate for their customers.
"While we have seen much progress already from firms in recent years through our training work, it is crucial that firms further build on this. We look forward to working with firms to bring the FCA's expectations into reality for their customers," she added.
The Association of British Insurers (ABI) welcomed the guidance. A spokesperson for the ABI said: "Insurers treat the identification and support of potentially vulnerable customers as a priority.
"It is also good to see a number of examples of best practice across the industry highlighted in the [FCA's} document, as well as recognition of the importance of support for frontline staff dealing with vulnerable customers."