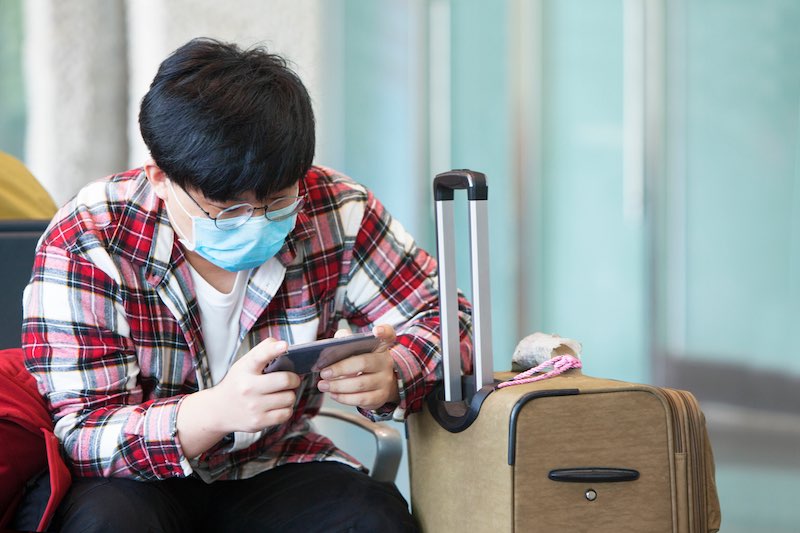 Four More Insurers Suspend Sale of Travel Insurance
Admiral, Aviva, Churchill and Direct Line have joined LV= in suspending sales of new travel insurance policies, as COVID-19 quarantines ground flights and scupper holiday plans.
All four insurers confirmed they were pausing the sale of new policies to focus on serving existing customers, who will still retain cover for their trips.
Admiral said in a statement posted on its website: "We've made the difficult decision to pause the sale of new travel insurance policies in light of the global impact of coronavirus (Covid-19). We considered different options such as excluding cover for new customers before introducing this temporary measure.
"We strongly believe that pausing the sale of new policies to focus on our existing customers is the right decision and will keep monitoring the situation. Our existing customers are not affected."
Churchill and Direct Line, which have the same underwriter, also emphasised that the decision was temporary. 
"We have not taken this decision lightly and we carefully considered many different options prior to reaching this decision," the firms said in a statement. "For our customers who already hold a travel insurance policy with us there is no change and they can continue to contact us to make a claim or amend their policy."
Churchill added: "For customers who already hold a travel insurance policy with us: there is no change and you can contact us to make a claim or amend your policy. Please be aware, our phone lines are exceptionally busy at the moment and we're doing all we can to speak to our customers as quickly as we can."
Aviva, which initially just stopped offering travel disruption or airspace closure to new customers, has also taken the "difficult decision" to withdraw single trip and annual multi-trip travel insurance to new customers.
"We've been closely following the news and advice around the coronavirus, which has continued to evolve quickly," Aviva said in an update.
"Travel insurance is designed to cover unforeseen events. The ongoing global situation with coronavirus means there's much greater likelihood of disruption to people's travel plans, so we've decided to focus our attention on our existing customers."
LV= became the first provider to suspend travel insurance sales when it withdrew policies from the market last Thursday. 
Other insurers have taken measures to limit travel cover.
AA is no longer selling single-trip policies for Italy, France or Spain.

Axa and Coverwise have stated that "any new policy purchased, or new trip booked covered by an existing annual multi-trip policy after 9 am on 13 March 2020, will not cover any cancellation claim in relation to coronavirus."

Insure and Go has said that all policies sold "from 11:59 pm on 11 March 2020 will no longer provide cover for claims relating to coronavirus disease; severe acute respiratory syndrome coronavirus (SARS-Cov-2) or any mutation of these."

Pluto has stated that new policies won't cover "trip cancellations, cutting your trip short, travel delay, or missed departures because of anything related to coronavirus."

Post Office has stated that any policy add-on for extended travel disruption or natural catastrophe or terrorism won't include cover for claims related to coronavirus if purchased from or after 11 March.
Experts have cautioned that the withdrawal of policies and limiting of cover could damage insurers' reputation among consumers.
Daniel Pearce, senior insurance analyst with GlobalData, said: "Consumer sentiment will … be negatively impacted in the long term, as insurers have also stated that other insurance products— such as business interruption—will not cover against losses attributed to coronavirus. The industry will undoubtedly have to work hard to rebuild consumer confidence or face the prospect of longer-lasting impacts."