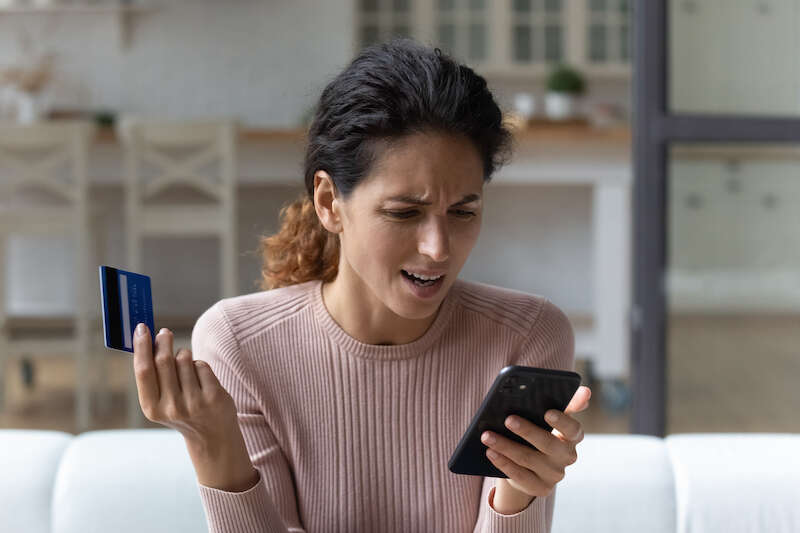 Complaints About Financial Products Rose Sharply Last Year
The number of complaints filed with the Financial Ombudsman Service (FOS) spiked over the last 12 months, suggesting that banks and other financial providers are failing consumers battered by the coronavirus crisis.
The FOS is a free, impartial arbitration service, to which customers can escalate complaints about a financial service if the provider doesn't handle the issue to their satisfaction.
While the overall number of complaints submitted to the FOS rose only 2% last year, when you excluded complaints about payment protection insurance (PPI), claims were up 58% from 2019/20. PPI complaints have fallen since the 29 August 2019 deadline to file complaints with banks and the deadline to escalate those complaints to the FOS six months later.
Over the last twelve months, consumers filed 235,993 new non-PPI complaints, compared to 149,315 in 2019/20. The FOS said the sharp rise in complaints was largely driven by complaints about banking and credit products, which were up 66% over the last year.
Current accounts were the most complained about product. Some of the rise in complaints about these accounts is likely down to the increasing prevalence of bank transfer scams, Gareth Shaw, head of money at Which? said. Which? has recently highlighted the frequency of banks pinning the blame for these losses on consumers, denying them compensation.
The FOS received 18,000 complaints from victims of fraud and scams over the last year. Around 40% involved bank transfer fraud, also called authorised push payment (APP) scams, in which people are tricked into transferring money to a criminal's account. Under a voluntary code signed by most high street banks since 2019, customers are entitled to compensation for losses incurred through this type of fraud, unless the bank judges that the victim was wholly at fault.
Meanwhile, unaffordable lending was the most complained about issue raised with the FOS.
But it's not just banks and lenders that are letting consumers down. The number of complaints about investments and pensions nearly doubled, from 10,920 to 20,854, while the number of complaints raised about insurance rose by more than a third to a total of 44,487.
While the number of complaints is up, the FOS is deciding in favour of the consumer less frequently. Last year, the service upheld 40% of complaints, down from 44% the year before. But some types of complaints were upheld more frequently than others. The FOS decided in the customer's favour in 94% of cases involving special event insurance, including cover for weddings cancelled as a result of the coronavirus crisis.
Nausicaa Delfas, interim chief executive and chief ombudsman of the FOS, said: "The sharp increase in complaints about issues other than PPI is a reminder that it has rarely been more important for financial businesses to support their customers when things go wrong. As people continue to deal with the impact of Covid-19 on their lives and finances, they know they can come to our service if they're not happy with how a financial business has treated them."
Trade body UK Finance defended its' members performance, saying the data covered a "challenging period of Covid-19-related lockdown measures."
"As a result, firms faced significant additional demand and capacity constraints with exceptionally busy phone lines," a spokesperson said.
The Association of British Insurers (ABI) said that only a "very small fraction of consumers" file complaints and that "even fewer are upheld." It said that 2.8 million claims for motor and home insurance were settled in 2020, with insurers paying out an average of £28 million every day.
"From paying valid claims as promptly as possible, to providing a range of extra support to customers, insurers are continuing to work hard to support policyholders through this unprecedented period," a spokesperson for the ABI said.