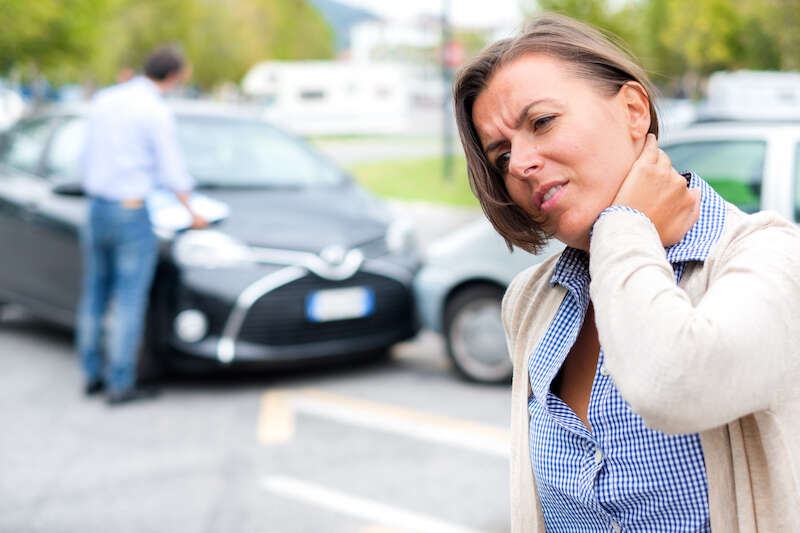 Whiplash Reforms Take Effect, Expected to Slash £35 from Car Insurance
Reforms that will make it more difficult for fraudsters to claim payouts for whiplash took effect on Monday, after being delayed by more than a year as a result of the coronavirus crisis.
The reforms are designed to tackle what the Ministry of Justice called the "unacceptably high" number of claims made on car insurance policies for whiplash—more than 550,000 in 2019/20, out of a total of 650,000 road traffic accident-related claims.
Road traffic accident claims have been rising, up 40% since 2006, despite accidents falling annually since 2013 and the UK having "some of the safest roads in Europe," the government said.
Much of the increase in claims has been fuelled by "exaggerated and often disproportionate claims," the government said.
By reducing the number of bogus claims, the reforms will save the insurance industry hundreds of millions of pounds, prompting them to cut premiums for drivers.
The Ministry of Justice says insurers have pledged to pass £1.2 billion in savings onto drivers, cutting average car insurance premiums by £35 per year.
The changes, which came into effect Monday, 31 May, increase the minimum level of road traffic compensation claims accepted in small claims court from £1,000 to £5,000. This means the majority of claims will run through the cheaper small claims track, where the claimant must foot the bill for any legal costs.
Additionally, claims under £5,000 can be routed through a new online portal. The portal, administered by the Motor Insurers' Bureau, is free to use and allows drivers to settle claims without needing an expensive lawyer and to go through court. The Ministry of Justice expects the majority of road traffic accident claims to go through the portal in the future.
The reforms also set out a new fixed tariff of compensation for whiplash injuries, setting out the amount that can be claimed, depending on the length of the injury up to two years. For example, for an injury lasting up to three months, the claim value is set at £240, while you could claim £3,005 for injuries lasting up to 18 months.
The fixed payouts will "give claimants clarity, predictability, and certainty about how much their claim will be worth, while ensuring costs are controlled and that compensation is proportionate to the injury suffered." The amount claimed can be raised by a court in extraordinary circumstances, such as when the injury is "exceptionally severe."
The reforms will also ban the practice of settling whiplash claims without medical evidence in order to limit bogus claims. Initial medical reports will cost £180 plus VAT.
Lord chancellor Robert Buckland QC MP said: "For too long the system for making whiplash claims has been open to abuse by individuals looking for an easy payday—with ordinary motorists paying the price. Our changes will put an end to this greedy opportunism and ultimately see savings put back into the pockets of the country's drivers."
Steve Gooding, director of the RAC Foundation, said: "This new system should mean legitimate cases are easier and quicker to deal with, fraudulent claims are more likely to fail and all drivers benefit from decreases in their insurance premiums."