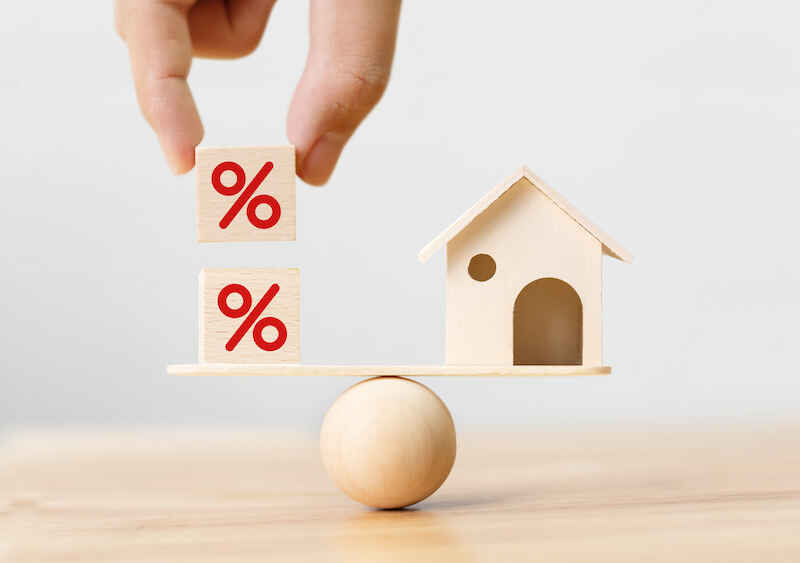 Recent Base Rate Hikes Will Add £650 to the Annual Cost of Mortgages
The two recent hikes in the Bank of England's base rate have increased the annual cost of the average mortgage by hundreds of pounds, according to analyses by two mortgage brokers.
In December, the central bank lifted the base rate from 0.1% to 0.25% in a bid to control inflation. That was followed by another hike, to 0.5%, last week.
The base rate is the interest rate at which banks borrow money from the Bank of England. It therefore influences the rates those lenders offer to mortgage borrowers. The historically low 0.1% base rate, in force between March 2020 and December, led to a flurry of ultra-low mortgages, including two-year fixes at record lows of under 0.8% and five-year fixes under 1% for the first time.
Now that the base rate is up again - and with further hikes anticipated before the end of the year - lenders are hiking the rates on their new fixed-rate mortgages and adjusting bills for homeowners on their standard variable rate (the rate you default to when you don't remortgage when your fix ends).
Mortgage broker Trussle calculated that the latest increase will add £331.56 to the annual mortgage bills of the average homeowner on their lender's standard variable rate (SVR). Paired with the December price hike, that means their mortgage costs will be £656.04 higher than they would have been last year. Trussle's calculations are based on a £224,400 mortgage.
Getting off your lender's SVR and onto a two-, five-, or even ten-year fix could save you money. But be aware that the rates on fixes are now higher than they were just months ago.
If fixed-rate mortgages rise in line with the base rate, the typical fixed £150,000 25-year loan will cost now £21 per month more or £252 per year, according to calculations by broker London & Country (L&C). But if you don't lock in rates now, they could creep even higher.
The fixes currently available are level with those on offer before the coronavirus crisis. According to Defaqto, the best five-year fixed-rate mortgage currently available for borrowers with a 20% deposit of 1.69%, compared to 1.69% two years ago.
But if the base rate rises to 1.5%, as some City analysts predict is likely by the end of 2022, homeowners will pay an extra £1,272 per year.
Sources
https://www.propertywire.com/news/interest-rises-add-650-to-mortgages-annually/