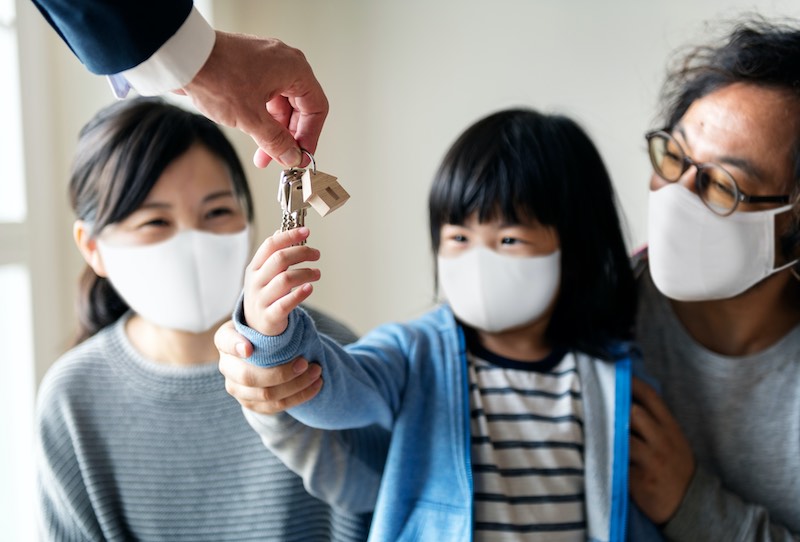 Stamp Duty Holiday Extended Until the End of June
The stamp duty holiday which has reinvigorated the housing market will now lapse at the end of June, three months later than originally scheduled.
The holiday, which began last summer, eliminates the tax on properties worth up to £500,000, saving homebuyers up to £15,000.
The tax break has prompted a goldrush in the housing market, which has been unaffected by increasingly strict lockdowns. Record numbers of Britons have flooded estate agents and been approved for record numbers of mortgages.
After flatlining in the spring, property prices jumped by 8.5% over 2020, boosted by this autumn rush.
However, estate agents and market watchers have been sounding the alarm for weeks that up to 100,000 homebuyers could miss the 31 March cutoff, especially as the national lockdown and deluge of purchases have caused backlogs and delays. These buyers could be hit with an unexpected tax bill or back out of purchases at the last minute.
Now Chancellor Rishi Sunak's new budget, to be unveiled next week, is widely expected to include a three-month extension of the stamp duty reprieve, alongside other continued support for the pandemic-battered economy.
A new deadline of the end of June would benefit 300,000 homebuyers, with 80% paying no stamp duty at all, according to property website Rightmove. The tax breaks would total £1.75 billion.
The new timeline was welcomed across the property market. Tom Bill, head of UK residential research at estate agency Knight Frank, said: "An extension is inherently fair because it addresses the fact parts of the conveyancing system have become overwhelmed, which has jeopardised completion dates."
Credit reference agency Experian, which had seen applications up 12% this month year on year, despite the slim chance of completing before 31 March, said the extension will "help ensure these people get their deals over the line and provide a welcome boost for the mortgage market."
However, other market watchers have said that conveyancing delays are now so long, with a four-month gap between an offer being accepted and exchange, that even some buyers making offers on properties now won't be able to complete before 30 June.
Others have warned that while the extended deadline will boost property prices and sales through April, it's merely delaying an inevitable cliff-edge for the market.
Additionally, another hard deadline in June will still see buyers rushing to complete and taking "high risk strategies to speed up the process," such as skipping property searches and valuations, Hedley Adcock, directory of property law firm Adcock Solicitors, said. He argued for a "tapering-off period, such as a paperwork deadline" instead.
"In other words, buyers who have either exchanged contracts but not completed, or those who can demonstrate they have started a transaction before the deadline and have incurred solicitor costs, for example," he said.