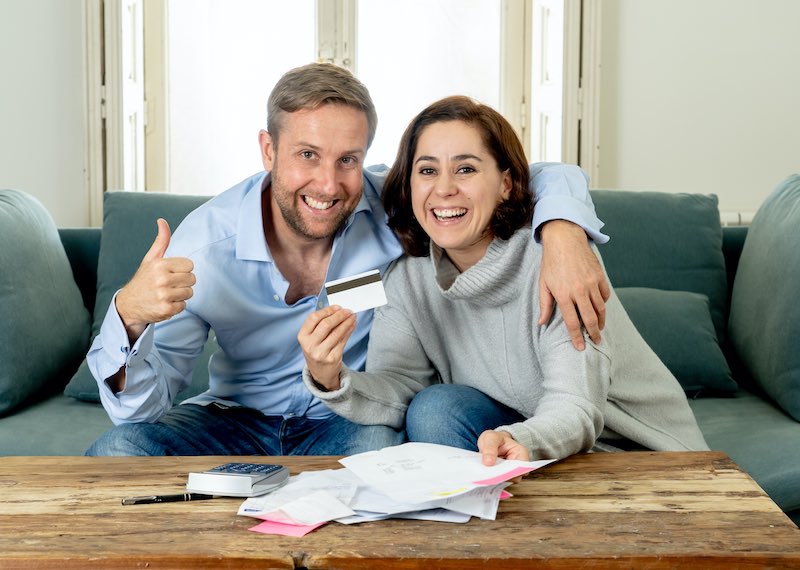 Average Debt Decreased by £2,000 During Lockdown, Experian Says
Britons took advantage of lockdown to pay off nearly £2,000 of debt, including credit cards and personal loans, data from Experian has revealed.
The credit reference agency found that subscribers to its £14.99/month Credit Expert subscription service held an average of £9,681 of non-mortgage debt on 8 June, compared to the £11,615 they held on 23 March, when lockdown began.
Additionally, the portion of those customers who owed more than £30,000 fell by a third, to 8%.
Experian didn't say how many customers subscribe to its service, which offers tips on how to improve your credit score, but said it is a significant portion of its eight million customers and reflective of all British borrowers.
Experian's findings echo other data sets, which have found many of us ended up with extra cash on hand as lockdown eliminated commuting costs and reduced our spending on holidays and nights out.
Official figures found that 22% of household spending normally goes to activities, like meals out and cinema tickets, that were restricted during the lockdown.
Many, including a third of Experian customers, took that extra money and used it to pay off debts. As new borrowing cratered, households paid back £15.6 billion more than they borrowed in April and May, according to Bank of England figures.
Others shovelled that extra money into savings accounts. Despite tumbling interest rates, households saved a collective £57.3 billion between March and May, the Bank of England said. Easy-access savings accounts were the most popular destination for that money, according to Paragon Bank.
Surveys also suggest that the savings habits we've learned during lockdown will continue through the uncertain times ahead. A Nationwide survey found that 37% of us put aside more money than usual during lockdown, with young people being the keenest savers. A similar percentage (36%) said they will continue to squirrel away money.
Those who repaid their debts will also see benefits going forward, including improvement in their credit scores which can qualify them for cheaper borrowing in the future, Experian said.
James Jones, head of consumer affairs at Experian, said: "The Covid-19 pandemic has changed the way we go about our everyday life, and in some cases our financial outlook and priorities.
"For some people, a reduction in spending has enabled the repayment of existing borrowing and a knock-on improvement in credit scores."
However, there are already signs that Britons are beginning to rack up debts again, especially those who have lost their jobs or otherwise financially suffered during lockdown. Debt repayments outpaced new borrowing by just £86 million in June.
Sarah Coles, personal finance analyst at Hargreaves Lansdown, said: "Two thirds of people plan to keep to some of the money-saving habits they built during lockdown, but this isn't going to stop borrowing returning to pre-coronavirus levels eventually. The question is just how long it's going to take."
Additionally, not all households saw a boost to their finances which enabled saving or debt repayments. The Resolution Foundation, a think tank focused on improving living standards, found that while two in five high-income households experienced monetary gains during the lockdown, that fell to just one in eight among low-income families. Many of those families were accumulating debt, with charity StepChange estimating that 4.6 million households that accrued an average of £1,076 of arrears and £997 of debt by June.
Citizens Advice has raised the alarm about the coronavirus crisis exacerbating existing inequalities.
Dame Gillian Guy, chief executive of the consumer advocate, said: "Not everyone is feeling the financial effects of coronavirus in the same way. Some people have been able to pay off some of their debts in the pandemic. But many others have not and are behind on essential bills, building up arrears they may struggle to ever pay back."